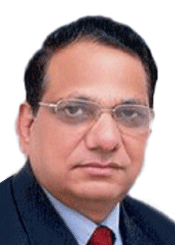 Dr. Vinod K. Paul, Member (Health) of NITI Aayog, in presence of Shri Rajesh Bhushan, Secretary, Union Ministry of Health & Family Welfare released findings of the National Health Accounts (NHA) Estimates for India for 2018-19.

In a significant update, various indicators related to health expenditure in the country have shown encouraging trend, which has been demonstrated on a sustained basis.
The NHA estimates for 2018-19 show that there has been an increase in the share of government health expenditure in the total GDP of the country. It has increased from 1.15% in 2013-14 to 1.28% in 2018-19.
Additionally, the share of Government Health Expenditure in Total Health Expenditure has also increased over time. In 2018-19, the share of government expenditure was 40.6%, substantially higher than the share of 28.6% in 2013-14.
NHA findings also indicate that Government's health expenditure as a percentage of Current Health Expenditure has increased from 23.2% in 2013-14 to 34.5% in 2018-19.
It has also been observed that per capita government spending on healthcare has increased by 74% since 2013-14, i.e., Rs. 1042 to Rs. 1815 in 2018-19.