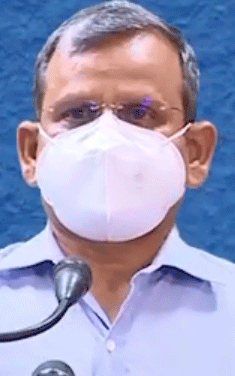 Bhubaneswar: Following requests made by various organizations including UPSC, the State Government has taken steps for smooth movement of the examinees in the State.
Department of Commerce and Transport (DoCT) has directed the Transport Commissioner and OSRTC to ensure hassle free movement of candidates for Central Armed Police Forces (Assistant Commandants) Examination, Company Secretaries Examinations, IGNOU exam and Jawahar Navodaya Vidyalaya Selection Test, which are scheduled to be held in this month.
"Kindly make necessary arrangements to ensure optimum level of transportation facility for candidates appearing for the above examinations and examination functionaries to commute to and from examination centers in the State without any difficulty on the above dates," the DoCT said in his letter.
The e-Admit Cards of the candidates and Identity Cards of the examination functionaries will be treated as passes for their unhindered movement for the purpose of the above examination.
The Union Public Service Commission (UPSC) will be conducting the Central Armed Police Forces (Assistant Commandants) Examination, 2021 tomorrow (Sunday) at 41 Centres across the country including Sambalpur and Cuttack in Odisha on August 8 (Sunday). There will be four sub-centres in Sambalpur and nine in Cuttack.
The UPSC has also requested Chief Secretary SC Mahapatra to provide necessary security arrangements at the examination centres.
"Comprehensive and foolproof security arrangements are required so that the question paper is not leaked and no unfair or illegal practices are resorted to during the conduct of the Examination. We also need to ensure that there is no disruption or agitation near the venues, and that uninterrupted power supply is also available during the Examination," UPSC Secretary Vasudha Mishra wrote to Mr.Mahapatra.
The Commission has prohibited the entry and use of mobile phones, Bluetooth and other IT/communication devices at the venues. The hall mark of the Commission is merit-based selection. In ensuring this, no compromise can be made with integrity, confidentiality and fairness of the examination process, Ms.Mishra said.
The Commission has been installing jammers at the venues in order to further strengthen the system for conducting the examinations. However, considering the recent instances of malpractices in the examination by various organizations, the UPSC Secretary requested that concerned examination functionaries may please be suitably instructed.
Similarly, the Company Secretaries Examinations (All India Level) is scheduled to be held between August 10 and 20 while the Term-end Examination (June-2021) of IGNOU will continue till August 9. The Jawahar Navodaya Vidyalaya Selection Test 2021 will be held on August 11.