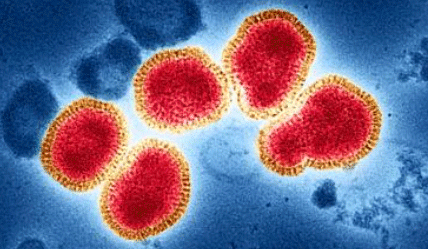 Bhubaneswar: Though people have not yet come out of the fear of Covid-19 pandemic, new H3N2 influenza has again put the state under fear.
At least 59 H3N2 influenza cases were detected in the State during the last two months, said Regional Medical Research Centre (RMRC)-Bhubaneswar Director Sanghamitra Pati.
Altogether 225 suspected samples from different parts of the State were tested for H3N2 at the RMRC-Bhubaneswar in January and February this year, out of which 59 samples were found positive for the influenza, Shrimati Pati said.
So far, 3,038 laboratory-confirmed H3N2 influenza cases have been reported from across the country.
The Government of India on Saturday wrote to States and Union Territories directing them to be alert, take proactive steps and raise community awareness about the viral infection which has "Covid-like symptoms."
In his letter, Union Health Secretary Rajesh Bhushan said that while the Covid-19 trajectory has decreased substantially in the last few months, the gradual rise in Covid-19 test positivity rates in some states is a matter of concern that needs to be promptly addressed.
The States and Union Territories have been asked to take stock of hospital preparedness including drugs, medical equipment, medical oxygen, etc, capacity building of human resources on existing guidelines as well as vaccination coverage against COVID-19 and Influenza.
In an attempt to limit the transmission of these diseases, community awareness should be raised regarding adherence to respiratory and hand hygiene, promoting early reporting of symptoms, and limiting contact with those people who are suffering from respiratory illness, he said.
"It should also be kept in mind that young children, old age people and people suffering from co-morbidities are particularly at risk and vulnerable to H1N1, H3N2, Adenoviruses," the letter from the Ministry to States and UTs reads.
Since January 01, in furtherance, it has been observed that testing of respiratory samples is being undertaken by various ICMR's VRDL network labs where almost 25.4 percent of the samples have tested positive for Adenoviruses.