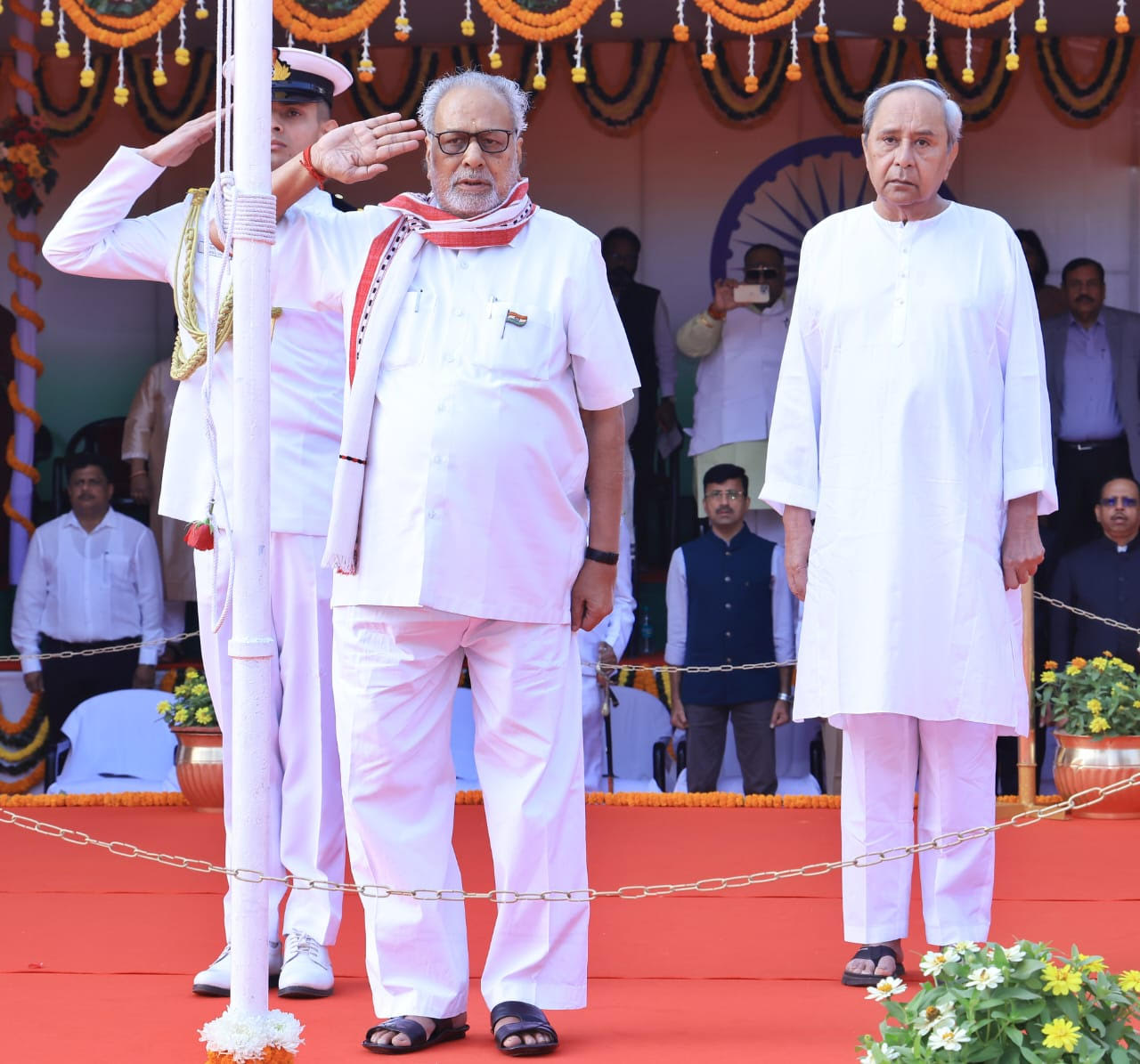 Odisha Governor Prof Ganeshi Lal in presence of Chief Minister Naveen Patnaik today unfurled the Tricolour at State Level Republic Day celebration here at Mahatma Gandhi Marg.
The hoisting of the National Flag was followed by the National Anthem. The Governor took salute of the State-level Republic Day parade.
"Freedom in Mind, Faith in Words, Pride in our Heart, Memories in our soul, Let's salute the nation on #RepublicDay," the Governor said in a tweet.
Wishing the people on the occasion of 74th Republic Day, the Chief Minister said, "On this auspicious day, let's remember the selfless sacrifices of freedom fighters for the nation and pledge to follow the ideals enshrined in the Constitution in letter and spirit."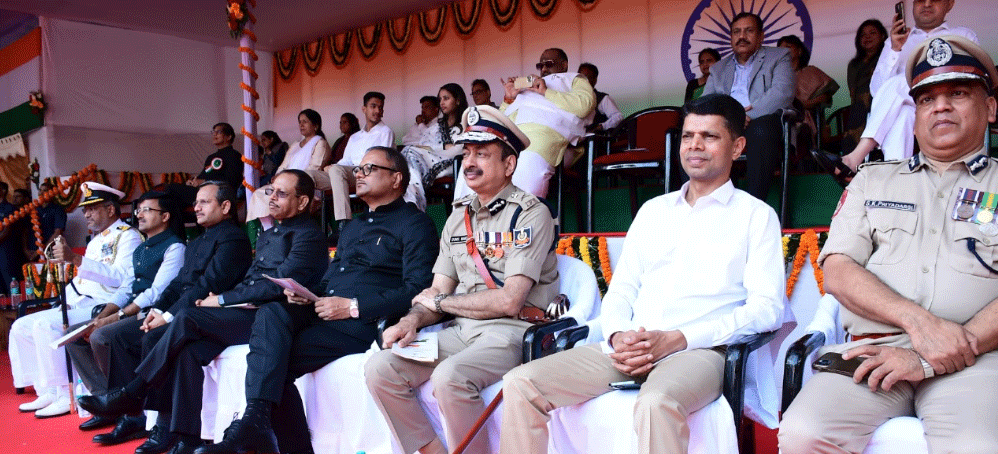 After two years of Covid restrictions, this year's Republic Day was celebrated across Odisha without any curbs. A large number of people gathered at both sides of the Mahatma Gandhi Mark to witness the State-level parade.
Different contingents including Odisha Police, BSF, OSAP and CRPF, took part in the parade.
Nine tableaus, showcasing the achievements of different Departments, were presented, on this occasion.

The tableaus include Millet Mission by Agriculture and Farmers' Empowerment Department, Mukhyamantri Vayu Swasthya Seva of Health Department, Odisha Adarsh Vidyalaya of School and Mass Education Department, Basudha drinking water scheme by Panchayati Raj and Drinking Water Department, OMC of Steel and Mines Department, Jagannath Temple Heritage Corridor Project by Works Department, Mukhyamantri Bayan Jyoti Yojana of Handloom and Handicrafts Development Department, Buddhist Circuit by Tourism Department, Odisha State AIDS Control Society under Health Department and Modern Fire Service vehicles by Fire Service Department showcased at the celebration.

Chief Minister Naveen Patnaik, who earlier hoisted the flag at Cuttack, this year, again chose to witness the State-level celebration.
Shri Patnaik, however, paid tribute to freedom fighters in a video message on 25 January.
At Cuttack, State Finance Minister Niranjan Pujari took the salute at the Barabati stadium. Shri Pujari also highlighted different welfare programmes taken up by the State Government.
Ministers, RDCs and District Collectors hoisted the national flag at various district-level Republic Day celebrations across the State.
Senior Officers including Chief Secretary SC Mahapatra, Development Commissioner PK Jena, DGP Sunil Bansal, Secretary to CM VK Pandian, ACS Home DK Singh, Twin City Police Commissioner S K Priyadarshi were present at the State-level R-Day celebration.

Information & Public Relations Department organized the vibrating show. Principal Secretary I & PR Sanjay Kumar Singh, Director I & PR Indramani Tripathy coordinated the entire show.