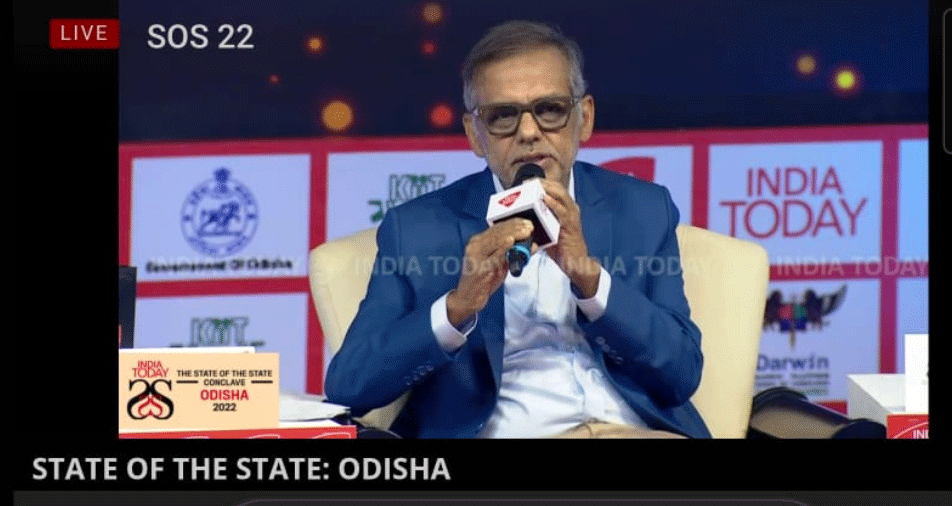 Bhubaneswar: Rajib Sekhar Sahoo, Eminent Economist has lauded Odisha Government efforts on prudent financial management, which brought in transformation from a revenue deficit state to a high growth high revenue low debt state.
Addressing the India Today's State Of The State 'Odisha' Conclave Mr.Sahoo said that stable governance under the leadership of Chief Minister Naveen Patnaik ably aided by a competent bureaucracy is carrying the people in the development of state in a sustainable manner.
Looking at state Development Strategy vis-à-vis Industrial Development speaks volumes, said he adding "this period has turned out to be a 'Golden Era' so far Investment and Industrialization is concerned.
Mr.Sahoo appreciated the State Government's effort and its vision in  taking a look at non-traditional industries like tourism, engineering, aerospace textile, Information Technology and ITES etc as a focus area.
Mr.Sahoo was honoured by India Today Group for his rich contribution to the Financial Sector and indept analysis of the economic scenario.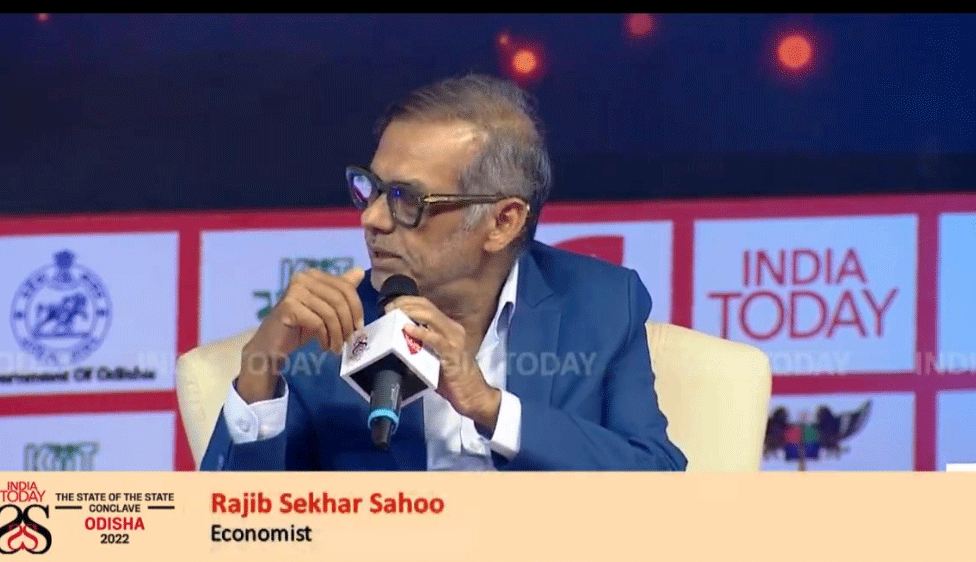 Ace Financial analyst said that Odisha is on path of prudent fiscal management and has been achieving big growth in spite of Covid-19 Pandemic hassles.
Veteran Chartered Accountant Mr.Sahoo said achieving 10.1% growth in last fiscal by the State of Odisha is not only highest in India but also in the whole world. It is an integrated growth comprising all sectors including manufacturing, allied, infrastructure, etc.
Mr.Sahoo said that Odisha is a leading State among the big States of India, he said, adding, "Very soon Odisha will be the leading State in India in Fiscal Management."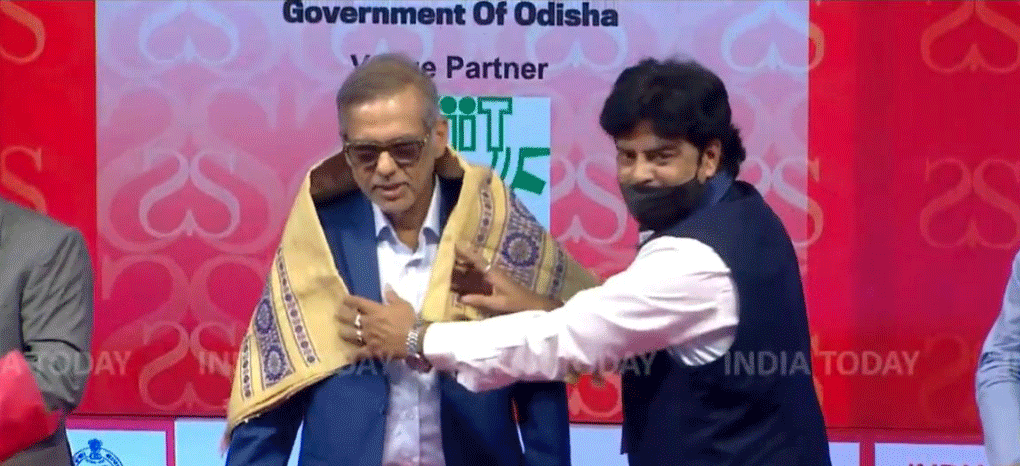 Mr.Sahoo, known for his insight to the State Economy has hailed the efforts of the State Government is maintaining big growth in the adverse conditions, including during COVID-19 Pandemic, which proves its capacity to grow.
Odisha has been able to achieve unprecedented growth and it has achieved integrated growth in various sector, pointed out he, adding the State is leading from the front with good governance, robust finance, industry friendly environment and conducive atmosphere for investors, said Top Notch Financial Expert, Mr.Sahoo.