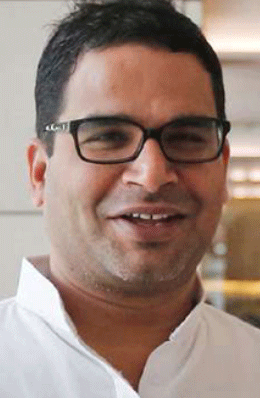 Bhubaneswar: With ace poll strategist Prashant Kishore suggesting Congress in Odisha to 'Go Alone' in the ensuing 2024 general elections for Lok Sabha and State Assembly, Pradesh Congress Committee (PCC) President Niranjan Patnaik Tuesday supported his remarks. 
OPCC President Niranjan Patnaik, who is on verge of vacating the party's top post in Odisha said, "He  (Prashant Kishore) is a reputed poll analyst. His analysis may be correct. The party has lost its credibility in some states by making seat adjustment. The party has not gained anywhere for seat adjustment." 
Mr.Patnaik said in case of Odisha Prashant Kisore's analysis may be correct. 
Senior party leader and AICC General Secretary Bhakta Charan Das said the party should adopt a strategy for the gain. The people indulged in indiscipline should be firmly dealt with as the party is weakening due to indiscipline.     
It is reported that Prashant Kishore in his suggestion on Odisha Congress has pointed out that the oldest party is in good position in southern region of the state. However, the situation could improve if the party goes to polls united in coastal and western parts of Odisha.
Mr.Kishore said this referring to the recently concluded pancahayat and urban polls where the Congress performed poor. 
Meanwhile, the demand for change of guard in the OPCC has intensified. As the incumbent OPCC President Niranjan Patnaik has already offered to quit the post since 2019, the party leaders urged the AICCC not to make further delay in accepting his resignation. 
Jeypore MLA Taraprasad Bahinipati on Tuesday reiterated his demand and said that one among the party MLAs should be made the new OPCC president. "The next president should be an MLA, and there will be disappointment among the leaders if someone out of the nine MLAs is not chosen for the top post," he said.
If an MLA is not made the OPCC President, we will go to Rahul Gandhi and apprise him about our dissatisfaction, said he. 
Another MLA Adhiraj Panigrahi said the OPCC needs immediate change in leadership for good and the All India Congress Committee (AICC) should come up with a permanent solution to the problem plaguing the party.
Party's Kantabanji MLA Santosh Singh Saluja said, "Congress is a national party and the high command in Delhi takes such decisions. We can't take a call and hence, we have to abide by the decision of the high command."
Mr.Saluja said along with OPCC President, the Congress Legislature Party leader should also be changed. 
Meanwhile, Niranjan Patnaik said he has tendered his resignation from the OPCC Chief post after Congress's debacle in the 2019 general polls but the AICC is yet to accept it.