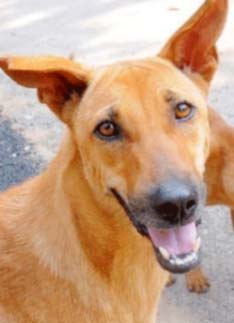 Bhubaneswar: The State Government has directed several selected Urban Local Bodies to take Animal Birth Control (ABC) Program with all seriousness and accordingly funds have been placed with ULBs.
Official sources said that at least Rs.58.56 Lakh has been sanctioned to Nine Major Urban Local Bodies for taking up ABC Program.
Housing and Urban Development Department has placed funds with the ULBs and asked to utilize the sanctioned amount for ABC Program exclusively.
Cuttack, Puri, Sambalpur, Balangir, Paradeep, Jagatsinghpur, Bhadrakh, Balasore and Baripada Municipalities have been provided funding in this regard.
While Puri Municipality has been provided Rs.10 Lakh, all other ULBs have been provided Rs.6 Lakh each and Bhadrakh Municipality has been sanctioned Rs.6.56 Lakhs.
With winter season onsets, this is the time for the dogs prefer to breed. These animals reproduce on an average 5 litters at a time and grow depending on food available in and around them.
Stray animals roaming around the Urban Zones have been posing a tough challenge to the Urban Local Body Authorities for they are not only a threat to pedestrians, but motorists as well.
The strays often throw traffic out of gear as they block the main thoroughfare and arteries and refuse to budge despite relentless honking.
While ABC Program is continuing since 2010 and DoHUD has been funding the Scheme to contain stray dog menace.
Bhubaneswar Municipal Corporation (BMC) has also been actively taking up ABC Program, however stray dog menace continues to bother authorities.
However BMC is trying hard to go for effective sterilization, pointed out a senior official.