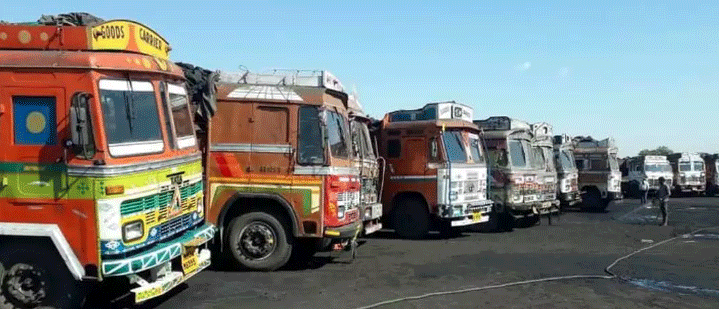 Bhubaneswar: Odisha Government has notified the revised freight rates in six mineral-bearing districts in the State.
State Commerce and Transport Department Joint Secretary KC Das on Tuesday asked the Collectors of Angul, Jajpur, Keonjhar, Sundergarh, Jharsuguda and Jagatsinghpur to implement the revised freight rate.
"The freight rate for mineral carrying goods carriages was last fixed on September7, 2017 and was not revised till date. For this reason, situation of conflicts between truck owners and industrial units sometimes comes to the notice of Government," Mr.Das said in his letter.
Following the instruction of the Government, the Transport Commissioner has revised the freight rate on July 7 taking into consideration the present diesel price, he said.
According to the notification, for distance above 50 km, the maximum freight rate per km per ton (including compensation for one-way idle journey) has been fixed at Rs 8.86, Rs 6.82 and Rs 5.78 for six-wheelers (capacity 9.5 tone), 10 wheelers (15.5 ton) & 12 wheelers (20.5 ton), respectively.
For one way distance up to 50 km, the transport rate is Rs 56.40 per km and Rs 1,389 per day in case of six wheelers. In case of 10-wheelers the rate, as announced is Rs 78.30 per km and Rs 1,371 per day whereas for 12-wheelers, it is revised to Rs 82.50 per km along with Rs 1,800 per day. The notification has compensated the return idle journey by allowing 40 per cent extra.
The Collectors of six districts have been requested to take steps for strict enforcement/implementation of the above rate so that there will be no such unto do situation arise in the districts.