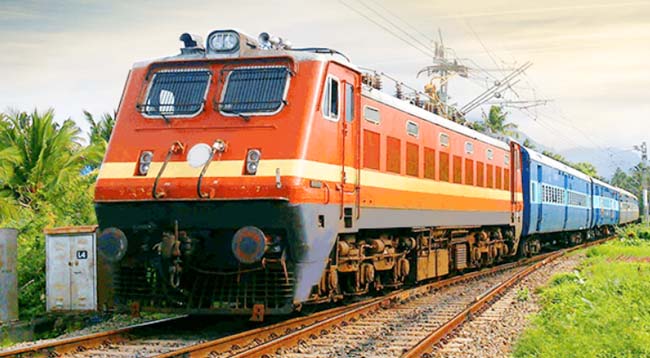 Bhubaneswar: The East Coast Dedicated Freight Corridor project is yet to be sanctioned by Indian Railways.
While Indian Railways planned to invest Rs.44,000 Crore to build 1100 KM long Greenfield Freight Corridor on the East Coast connecting Vijaywada in Andhra Pradesh to Kharagpur in West Bengal way back in 2019-20, recently Railway Minister has admitted that it has not been sanctioned till date.
The Freight Corridor was to connect the mineral rich areas of the country to industries in South.
While the Freight Corridor is expected to carry about 200 Million Tonnes of freight per annum, East Coast Corridor was to help out Mineral Rich Odisha in a big way.
In fact the East Coast Railway (ECoR) has loaded the highest ever freight in Indian Railways in 2021-22 and created history by securing the top position in freight loading among all railway zones for the consecutive fourth time.
ECoR has loaded 232.13 million tonne (MT) of freight in 2021-22 fiscal and surpassed the last financial year annual loading of 204.90 MT registering a growth of 13.28 per cent (pc). It has carried 27.23 MT of more cargo than that of last fiscal.
So the Dedicated Freight Corridor would have been very much beneficial for the ECoR, experts admit.
According to sources, the work of survey and preparation of Detailed Project Report (DPR) for East Coast Corridor is being undertaken.
While survey and DPR works is in progress, the Government has not sanctioned the Dedicated Freight Corridor, said Minister Railways recently in a reply in Rajya Sabha.
He said the "decision regarding sanctioning of any new Freight Corridor depends on many factors including outcome of DPR, Techno-Economic Feasibility, financial viability and financing arrangements.
Similarly in another question, Railways Minister admitted that odisha Government has made requests for railway connectivity between Malkangiri and Bhadrachalam.
Minister admitted that the State Government has also made both formal and informal requests in this regad as well as rail connectivity between Nabarangpur to Junagarh.
While connectivity between Malkangiri to Bhadrachalam is 150 KM, it is 118 KM for rail connectivity between Junagarh to Nabarangpur.
Minister said Final Location Survey for new railway lines between Junagarh to Nabarangpur and Malkangiri to Bhadrachalam have been sanctioned.
Minister informed the House that the surveys have been taken up and it is in progress.
However, Minister Railways admitted that further consideration of the projects will be possible once the Detailed Project Report (DPR) becomes available and results thereon are firmed up.