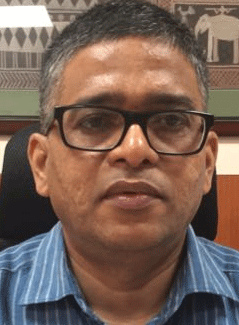 Bhubaneswar: In an aim to vaccinate more people in a shorter time period, the State Government has decided to ramp up the ongoing vaccination drive with an ambitious target to inoculate 4 lakh jabs each day.
Additional Chief Secretary (ACS), Health & Family Welfare, PK Mohapatra on Friday set this ambitious target and asked all Collectors, Municipal Commissioners and Chief District Medical and Public Health Officers (CDM & PHOs) to plan accordingly and meet the target set for their district.
"Taking into account the feedback received from Collectors, and the expected vaccine supply from the Ministry of Health & Family Welfare (MoHFW, the daily target for Covid vaccination has been revised, " Mr.Mohapatra said in a communication to the DMs, MCs and CDM & PHOs.
As per the letter, 35,000 daily target has been set for Ganjam district, 26,000 for Puri district, 25,000 each for Cuttack & Balasore districts, 24,000 for Mayurbhanj, 21,000 for Sundergarh, 20,000 for Jajpur, 17,000 for Keonjhar, 15,000 for Bolangir, 14,000 each for Bargarh, Bhadrak & Kalahandi, 13,500 for Kendrapara, 12,000 each for Angul, Khurda (rural) & Koraput, 11,500 each for Dhenkanal & Jagatsinghpur, 11,000 for Nabarangpur and 10,000 for Sambalpur.
All other districts have set a daily target of 10,000 or less. The districts are—Boudh (4,500), Deogarh (3,000), Gajapati (5,500), Jharsuguda (6,000), Kandhamal (6,500), Malkangiri (6,000), Nayagarh (9,000), Nuapada (5,500), Rayagada (9,000), Sonepur (7,500) and Bhubaneswar Municipal Corporation (7,000).
In his letter, the ACS said MoHFW supplies all syringes for the Covid vaccination program, while it is seen that the vaccine supply is made earlier than the syringe supply, causing a temporary shortage of syringes.
On shortage of syringes for vaccination, allowed all districts to borrow required syringes (0.5ml / 1 ml / 2 ml) from the State (OSMCL) supply (meant for patients) and temporarily divert the same for Covid vaccination. Once MoHFW syringe supplies reach, the same can be recouped,