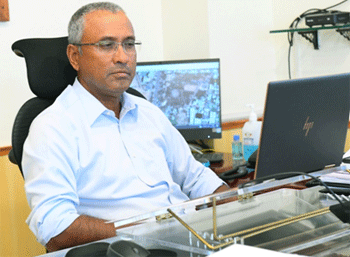 Bhubaneswar: State Government is focusing on the economic and industrial development of western Odisha and a road map is being prepared to achieve the goal.
In an effort to develop western Odisha economically and industrially, Chief Minister Naveen Patnaik has directed the Western Odisha Development Council (WODC) to chalk out a road map.
Principal Advisor to Chief Minister and Chairman Western Odisha Development Council (WODC) Asit Tripathy is leading a high level team of senior officers to prepare the road map, officials here said on Sunday.
Principal Secretary Industries, Hemant Sharma, CMD IDCO Sanjay Kumar Singh and other senior officers will be visiting the western Odisha districts to chalk out the road map to scale up economy and industrial development to next level.
While a brain storming session has been planned on Monday at Jharsuguda, there will be another session at Rourkela the next day, said a senior official of the Department of Industries.
The high level team will take stock of present level of industrialization and economic development and will discuss as to how to scale up it to next level.
It has been decided that the WODC shall champion the cause of major projects by review and monitoring for speedy implementation.
It has been planned to utilize the mega infrastructure projects like Biju Express Way to be growth drivers with large economic spin off in that region while WODC funds will also be utilised to fill the critical supply chain gaps in promising sectors of economy in the western districts.
The key infrastructure required for paddy and paddy bi-products utilisation in Sambalpur, Bargarh and Sonepur districts, Poultry and egg industry in Bolangir and inland fisheries in Kalahandi, dairy industry in Boudh and Sonepur as well as up-gradation of the handloom cluster in Bargarh, Sonepur and Boudh districts etc. will be the priority of the WODC, said a senior official.
Notably, the budget allocation for WODC has been doubled. WODC was given an initial funding of Rs.3 crore in 1999-2000 financial year, which had remained at Rs.100 crore.
It has now been enhanced to Rs.200 crores in the first phase in the financial year 2021-22.
Further enhancement will be considered subsequently keeping the requirement in view, said a senior official.