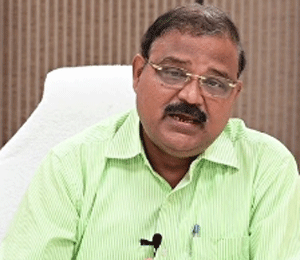 Bhubaneswar: With monsoon approaching, the State Administration has chalked out an Action Plan for Management of Flood and Water Logging in Urban Zones of the State.
Sangramjit Nayak, Director Municipal Administration Odisha has directed the District Collectors, Municipal Commissioners and Executive Officers to make early preparations for flood management and water logging in the Urban Areas of the State.
Like previous years, Urban Local Bodies (ULB)s are to take up drainage clearance and ensure desilting and repair of all clogged drain channels before onset of monsoon. Inspection of all drains and man holes is needed and repair and replacement of drain cover are needed to prevent accidents.
Eviction drive is needed where there is encroachment on drain channels, which causes obstruction to free flow of either storm water, rain water or waste water.
Identification of flood spots are to be taken up as vulnerable water logging areas are to be identified and appropriate steps are to be taken for discharge of water expeditiously at the time of emergency by installing pumping systems there.
It is seen that large volume of construction and demolition materials are piled up inside the drains and on the road side, which run away through rain water causing drain congestion and these issues are to be monitored.
Control of vector borne diseases are needed as in the rainy season due to flood like situation, there may be outbreak of common vector borne diseases like Malaria, Dengue, Japanese Encephalitis, Diarrhoea and Jaundice.
All Urban Local Bodies (ULB)s have been advised to form Unified Command and Control Centre headed by Commissioner/ Executive Officer along with other Members from the line departments and agencies including Fire Services to manage the flood like situation within their jurisdiction.
During the monsoon Unified Control Rooms should become active and provide all necessary assistance and coordination to public and all stake holders in effectively managing the urban flooding and other inconveniences on war footing basis.
District Collectors are advised to ensure Inter-Departmental coordination and assistance in managing all important activities of the ULBs in view of the sensitivity and public perception of the effectiveness of Local Governance.