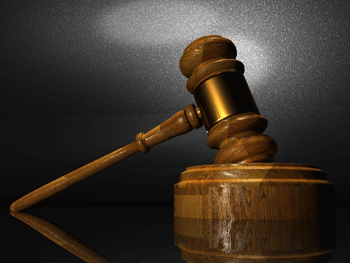 Bhubaneswar: It seems the Gram Nayalayas will face financial issues as confusion is created over its financial support in future.
Accordingly the State Government has sought clarification from the Government of India on continuation of Centrally Sponsored Scheme (CSS) Gram Nyayalaya after a period of three years.
Pratap Kumar Patra, Principal Secretary, Law Department has written a letter to the Department of Justice of Ministry of Law & Justice, for this purpose.
In its memorandum issued in December 2009, the Central Government had committed to fund the initial cost in terms of the non-recurring expenses for setting up of Gram Nyayalayas with an assistance limited to Rs.18 lakh per court as a one-time measure for provision of accommodation, vehicle, office equipment, furniture, computer etc.
The Centre had also promised to bear 50 percent of the recurring expenses of these courts subject to a ceiling of Rs.3.2 lakh per court per annum during the first three years, Patra said.
The same provisions are also there in the revised Guidelines for Central assistance issued in August, 2021.
"As revealed from the guidelines of Gram Nyayalaya, there will be no contribution from the Central Government after 3 years of the establishment of the Gram Nyayalaya. As a result, the State Government is bearing the entire cost of the Gram Nyayalaya thereafter," read the letter.
For smooth functioning of Gram Nyayalayas after three years, the Principal Secretary sought clarification on continuance of the Central assistance to a Gram Nyayalaya beyond 3 years. If not, whether the same can be transferred to the State Sector Scheme (SSS) from the Centrally Sponsored Scheme?, he asked.
As the scheme is not following any type of established sharing pattern between State Government and Central Government, whether the scheme be exempted from SNA account which is required for CSS scheme, Patra further asked the Centre.
In 1986, the Law Commission, in its 114th report, had proposed for setting up of Gram Nyayalayas (village courts) in a bid to provide cost-effective and speedy justice to people in rural areas at their doorsteps as envisaged under Article 39(A) of the Constitution of India.
After more than 20 years, the Union government came up with the Gram Nyayalayas (GN) Act, 2008 which came into force October 2, 2009. The State Governments are responsible for establishing Gram Nyayalayas in consultation with the respective High Courts
In Odisha, there are only 19 village courts which have so far been operationalised as against the notified 23 courts.
The third party evaluation of the scheme was done through NITI Aayog recently, which recommended continuance of the scheme. The Government of India has extended the above scheme for a further period of five years from April 2021 to March 2026, with a budgetary outlay of Rs 50 crore.