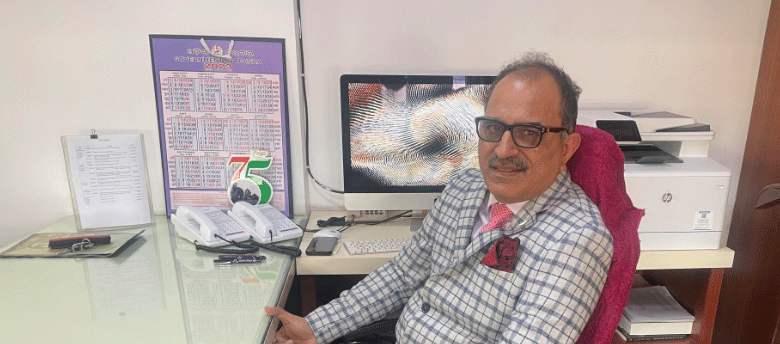 Bhubaneswar: While in several sectors, Farmers' Income has been doubled, Odisha Government is on a move to boost farmers' income further with a Road Map to 2030.
Accordingly, in order to enhance farmers' income in the State, multiple strategies have been suggested by the State Committee on Enhancing Farmer's Income (SCEFI).
SCEFI Chairman Sanjeev Kumar Chadha has recently submitted the Detailed Strategy Report to the State Government.
Shri Chadha is Principal Secretary Co-operation and Special Secretary Agriculture & Farmers' Welfare.
While Odisha Farmers in various Sub Sectors have been more than doubled the income, revealed the Report of Doubling Farmers' Income (DFI) headed by Ashok Dalwai,
Dr.Dalwai, who was heading the DFI was appreciative of Millet Mission areas that have shown over two and half times increase in productivity and income.
In fact Millet Mission is one of the Flagship Program of the Odisha Government spearheaded by Department of Agriculture & Farmers' Empowerment has been successful in its endeavor, said a senior officer.
SCEFI has gone into details of the production, productivity, enhancement of resources, enterprise diversification, climate smart agriculture, organic farming, marketing strategy, credit support, insurance support, use of technology and other issues.
While Odisha has gone much ahead in production and productivity, more is needed to achieve national average.
Take for rice production, yield per hectare is 2475 KG, where as national average is 2722 KG per hectare and Punjab produces 4034 KG per hectare.
So far pulses are concerned, Odisha produces 544 KG per hectare, where as Gujarat produces 1172 KG per hectare and national average is 823 KG per hectare.
Total food grain production per hectare yield is 1862 KG, where as India average is 2343 KG and Punjab yields 4527 KG per hectare.
So far Oilseed is concerned, yield of Odisha is 945 KG per hectare, where as Tamil Nadu yield is 2626 KG per hectare and India average is 1224 KG per hectare.
Total vegetables production is 14,197 KG per hectare in Odisha, while India average is 18,262 KG per hectare and in Uttar Pradesh yield is 19,431 KG per hectare.
Total fruits production in Odisha is 8.31 Metric Ton per hectare, where as India average is 15.07 MT/Ha and Andhra Pradesh yield is 23.41 MT/Ha.
Under this backdrop, SCEFI has suggested multiple strategies, which is needed to implemented for enhancing the farmers' income and it is expected that soon the State Government will come up with the implementation Action Plan for enhancing the income to next level, said sources.