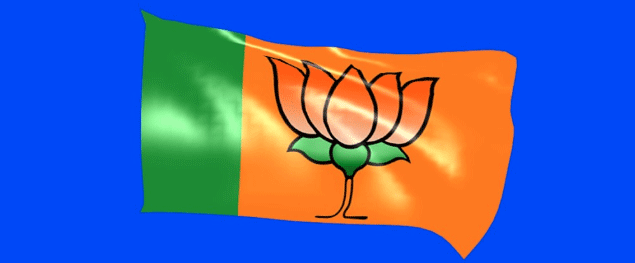 Bhubaneswar: There should a no doubt that Odisha Chief Minister Naveen Patnaik is a big fan of former Prime Minister Atal Bihari Vajpayee. Both of them had many similarities besides being bachelors. "You see, this is my man in your office," Naveen once told Vajpayee when Ashwini Vaishnaw was serving as his private secretary.
Now after the expansion of the Union Ministry, Naveen too has the same remark in the stock. It is another matter if Naveen will articulate the same words to Prime Minister Narendra Modi or not. But, Naveen has once more the occasion to say: "See, now my man in your ministry." Vaishnaw, a suave former mandarin of Odisha cadre, is equally close to both Naveen and Modi. Though Vaishnaw knew Naveen first before getting in touch with Modi as the Gujarat Chief Minister, he is close to both the leaders at the helm in Centre and in the state.
The recent Union Ministry expansion has revealed the truth which remained a mystery for two years when Naveen supported Vaishnaw as a BJP candidate in the Rajya Sabha elections in 2019. Many people started blaming Naveen that BJD's support to the BJP candidate was a politically wrong decision. But, Naveen had his vision and just explained to people that he supported Vaishnaw after Prime Minister Modi and Home Minister Amit Shah made a request.
Then, BJD Vice-President Debiparasad Mishra had told the media, "Whatever steps Naveen Patnaik takes, he keeps in view the interests of Odisha and its people." And, now the inclusion of Vaishnaw as a Cabinet Minister with the important portfolios like Railways, Communication and IT, has proved Mishra right. For the first time Odisha has cornered the Railway Ministry of the Cabinet rank. In terms of railways, Naveen used to say that Odisha is historically neglected. He also complained that internet expansion was poorer in Odisha than other states. Now, the people of Odisha can hope to get some kind of relief and expect development in two crucial sectors. If Vaishnaw could bring some changes in the Railways and IT sector, then there should be no doubt about the vision of Naveen.
Why is Vaishnaw seen as Naveen's man? Is it because he was an Odisha cadre IAS officer? Even Aparajita Sarangi was an Odisha cadre officer. But why Vaishnaw? Many people might have forgotten that when discussion were at its peak over selection of a BJD candidate for the Rajya Sabha elections in 2019, the BJD was looking for few numbers to get its three candidates elected. Sasmit Patra and Amar Patnaik were already selected when Naveen's BJD announced the name of Vaishnaw. He was optimistic that the third candidate would also win because the opposition Congress and BJP too did not have the required number to send a member to the Upper House of the Parliament. A day after announcing the name of Vaishnaw, the BJD President suddenly appeared in the media and said that his party will support the BJP candidate as its candidate from Odisha. This change in the statement of the BJD President indicated that Vaishnaw was, in fact, the Man of Naveen. He wanted to send him to Rajya Sabha either on a BJD or BJP ticket. But the fact remains that Vaishnaw was elected.
Now Vaishnaw's becoming a Cabinet Minister and holding crucial Ministries, have their impact on the state politics, particularly on the BJP politics. Ever since Narendra Modi assumed charge in 2014, it was almost considered that Dharmendra Pradhan was his blue eyed boy and also the face of BJP in Odisha. The people opposed to Pradhan were either shown the door or made silent, and the party also selected state unit presidents as per recommendation of Pradhan. Veteran leaders like Bijay Mohapatra and Dilip Ray lost their relevance and were not even informed about the party's plans and programs while Pradhan was ushered to the top.
In the recent ministry expansion, Pradhan was removed from the PNG Ministry, the post which he held for the last 7 years. He is probably the first leader in the country to hold the crucial Oil Ministry for such a long time. His shifting to Education and Skill Development ministries, appeared unusual, which his supporters also did not accept readily. There is a doubt in the mind of each saffron leader and party worker whether Pradhan will continue to remain as the party's face in Odisha.
Some argue that Education and Skill Development Ministries will boost Pradhan's image for being in charge of the social sector and employment generating platform. They also said that only Pradhan can face the challenges of major skill development initiatives of the Odisha Government, which attracts youth voters towards BJD.
Therefore, the BJP rank and file, particularly Pradhan's supporters are utterly confused about whether Pradhan gained or lost in the political competition within the party. Though many people know that Vaishnaw as a political non-entity in Odisha and he means work, Pradhan has many challenges within the party in the likes of Aparajita Sarangi, Baijayant Panda and others.
The exclusion of Pratap Sarangi and inclusion of Mayurbhanj MP Bisweswar Tudu in the ministry will not make much difference, barring one or two districts where BJP is comparatively strong. But, the saffron leaders of western region are seething in anger over non inclusion in the Ministry even though five of the eight BJP Lok Sabha MPs were elected from that region.
It is another matter that none of them have so far gone public against the party decision; but, it has created ample opportunity for rival BJD to make mockery at the saffron leaders of western region. Suresh Pujari, Jual Oram, Sangeeta Singh Deo and even Basant Panda were expecting a berth on western Odisha quota. But, Modi has refused to entertain any of them. This is likely to affect the saffron party's position in the ten districts, according to political analysts.
Interestingly the Ministry expansion will also provide grist to the mill of Congress for carrying its allegations on the BJP-BJD political bonhomie forward. However, so far as BJP is concerned, this ministry expansion has left party workers at their wit's end over the 'Face of BJP' in Odisha. Who could it be???