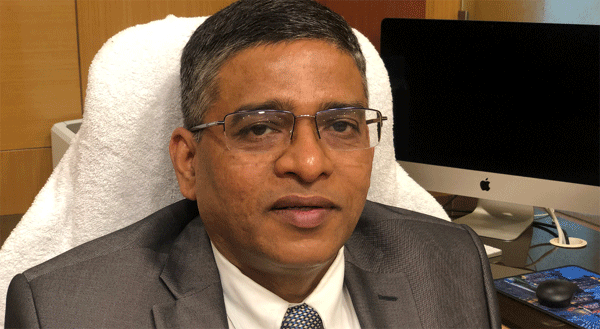 State Government has decided to extend the functioning of the COVID-19 Facilities for another three months till 31 December, 2020.Odisha Government has signed Memorandum of Understanding (MoU) with several Private Health Care Institutions for extending COVID-19 Care.
Technical Committee set up by the State Government recommended extension of the functioning of these COVID-19 Care facilities as they felt the requirement.
ACS Health & Family Welfare, PK Mohapatra has directed District Collectors in this regard.
He has sadi that further to rationalize the use of General Beds, the number of General Beds approved in the facilities which have shown less than 50 Percent Occupancy in last two weeks, shall be reduced by 50 Percent of the approved capacity.
The approved capacity in Intensive Care Units (ICU)s and other facilities like Maternity, Operation Theater(OT), Labor Room, Dialysis shall remain unaltered, said the order.
Odisha's COVID-19 number has  mounted to 2,87,099 on Thursday as 1,617 more people tested positive for the infection, said an official of Department of Health & Family Welfare.13 fresh fatalities pushed the death toll to 1,297, he said. As many as 941 new cases were reported in quarantine centers, while 676 infections were detected during contact tracing, he informed. Khurda district, under which Bhubaneswar falls, reported the highest number of new cases at 222, followed by Cuttack (128) and Sundergarh (93), he said. 
Two fresh fatalities each were reported in Khurda, Cuttack, Balasore, Nuapada and Angul, and one each in Keonjhar, Jagatsinghpur and Sambalpur districts, the official said. 
53 COVID-19 patients have died due to other ailments so far, he said. Ganjam district has so far reported the highest number of coronavirus fatalities at 228, followed by Khurda (223) and Cuttack (108), the official said. 
Odisha now has 15,619 active COVID-19 cases, while 2,70,130 people have recovered from the virus so far, he said. Odisha has so far tested over 44.63 lakh samples for COVID-19, including 41,395 on Wednesday. The positivity rate stands at 6.43 Per Cent, official said.