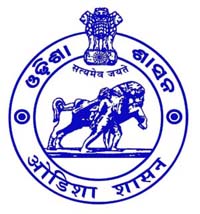 Bhubaneswar: State Government has sought explanation from 30 engineers of various rural works divisions for high unsatisfactory PMGSY works done in between January, 2019 and June, 2022.
According to sources, the Centre has engaged National Quality Monitors (NQMs) and State Quality Monitors (SQMs) to examine the quality of PMGSY work in various districts. The monitors upload their findings (satisfactory or unsatisfied) on the website.
Accordingly, the National Quality Monitors have given very high unsatisfactory percentage grading of works to the PMGSY works done by the rural works divisions of Jaleswar, Padampur, Deogarh, Dhenkanal, Baliguda, Kendrapara-II, Anandpur, Keonjhar-II, Sunabeda, Malkangiri-1, Malkangiri-II, Rairangpur, Nabarangpur, Nuapara, Nimapara, Puri, Rayagada and Kuchinda.
They also found faults in the works done by NBCC Ltd. (Kalahandi, Phulbani & Koraput) and Bridge& Roof Co.(I) Ltd. (Koraput).
After receiving an e-mail from chief quality coordinator IK Pateriya, State PMGSY Chief Engineer has sought explanation from the engineers of the above divisions.   
As per the letter, around 22 numbers of Programme Implementation Unit (PIU) have a substantially higher percentage of projects graded unsatisfactory by NQMs in a span of around 3.5 years which indicates poor supervision of these works by PIUs and field officials during the execution of works.
Moreover, it is a matter of great astonishment that other PIUs belonging to the same district have almost 0.00% of unsatisfactory works in the same time-frame in spite of having similar geographical conditions, source of material and contracting culture, said the chief engineer.
"This has been viewed seriously at national level as well as state level and it has been decided to take stringent actions against concerned PIU, SDO, AE/JE for contributing to failure of 1st tier quality control mechanism at their level and such poor performance will be recorded in their CCR," warned the chief engineer.
He instructed the engineers to explain within a week of receipt of the letter as to why such a huge number of works executed under their jurisdiction are graded unsatisfactory by NQM for which the State is facing an embarrassing situation at National level.
In case his predecessor is felt to be responsible, he asked to share the fact confidentially to his office for departmental proceedings against such poor performance.