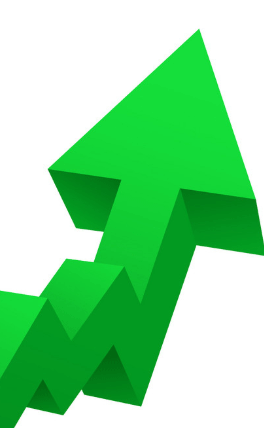 While Novel Corona Virus(COVID-19 Pandemic created a number of economic uncertainties in the Economic System of the State, slowly economic activities are picking up and it is reviving from the Pandemic induced slump.
Latest Report on State Economic Index on Odisha first half of fiscal (April-September) reveals that COVID-19 Pandemic disrupted both demand and supply side, thereby, hurting lives and livelihoods.
Now there is improvement in economic activities, which has helped in reviving the situation induced by COVID-19 Pandemic collapse.
A comparative analysis of State Economic Index of Odisha reveals that there is improvement in Electricity Consumption, Purchases, and even in sentiments of consumers.
While Odisha Economic Index value on April was 29.8, it has went up to 94.4 in September. Trends suggest that there is lot of improvement on economic activities.
Take for example Odisha Electricity Consumption Index, which reveals that in April electricity consumption was 80.6 Million Units, which has gone up to 107 Million Units by September.
Economic Index of Odisha was based on seven economic indicators, such as GST, Excise, Mining Royalty, Stamps and Registration, Motor Vehicle Tax, Taxes on electricity and VAT on Non GST Goods.
State GST Collection by September was Rs.5420 Crore, State Excise was Rs.1180 Crore, MV Tax was Rs487 Crore and Taxes on electricity was Rs.1517 Crore and it received boost during this time.
Own Tax Revenue Collection was Rs.13,411 Crore up to September, which was less than 10 Percent as compared to September, 2019.
However, Own Non Tax Collection up to September was Rs.8269 Crore, which was 30 Percent more as compared to September, 2019.
More Mining Royalty Collection as compared up to September 2019 was helpful for boosting Own Non Tax Collection growth during this period.
Total Own Resources collection was Rs.21,680 Crore up to September, which was more than September, 2019, which was Rs.21318 Crore.
Own Resource Collection for 2020-21 has been targeted at Rs.56,000 Crore. And in six months time, achievement has been 38.7 Percent, officials say.
If one compares collection of Own Non Tax Revenue during first half of this fiscal and that of last year, it is a more comfortable situation during this year, as on this count State has registered more than 30 Percent growth as compared to last year.
Though there was no COVID-19 during 2019, collection of Own Non Tax Revenue by September 2019 was Rs.6353 Crore, which registered only 13 percent growth, however with Pandemic slump, State could mop up 17 Percent more growth, thanks to overdrive of the system.
For 2020-21 Fiscal, Own Non Tax Revenue collection target is Rs.17650 Crore, which was Rs.12500 Crore for 2019-20.
Officials are hopeful of achieving the collection as Mining Sector is showing better results, officials say.
While situation in September had shown marginal improvement, October has also favored more to the State Exchequer.
State GST has shown a much higher improvement and resulted in 22 Percent growth, which has boosted the State Own Tax Revenue.