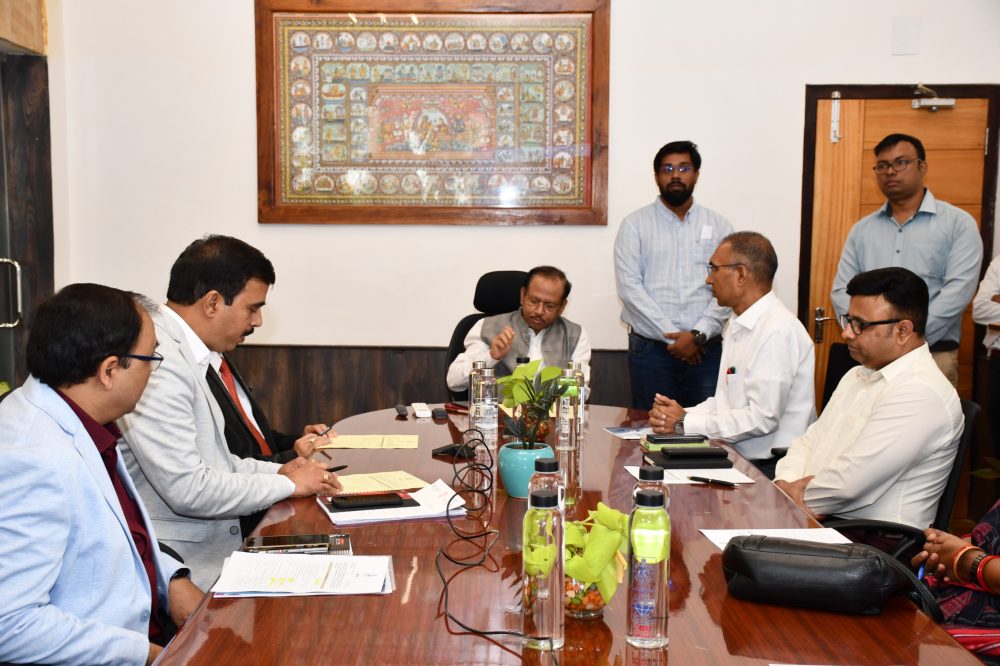 Bhubaneswar: To ensure transparency and better productivity, Chief Secretary Pradip Kumar Jena today launched e-office in 52 Government Offices here.
Appreciating the efforts of the Centre for Modernizing Government Initiative (CMGI), the Chief Secretary said" I am glad to know that CMGI has progressed a lot in implementation of e-Office in more than 1000 Government offices."
CMGI, the administrative reforms wing of the General Administration and Public Grievance department has been instrumental in this endeavor. It has improved service delivery and governance by way of moulding knowledge and technology in the perspective of procedural requirements, Jena said.
The Center has done commendable jobs in developing the e-governance modules for timely and transparent delivery of G2C and G2B services online, quick resolution of public grievances through e-grievance system, effective management of human resources in Government establishments, automation of public offices, seamless transaction between the Directorate and the Secretariat, online training modules for Government officers, and creation of platforms for virtual meetings.
The Chief Secretary has asked CMGI to implement e-Office up to Panchayat offices, as the Jagatsinghpur District has implemented e-Office since 2019.
In his welcome address, Executive Director, CMGI, Satya Priya Rath said, "Online processing of files is one of the key elements of bringing efficiency and transparency in the business process of Government. Odisha is one of the front runners in the country in use of digital technology for file processing through successful implementation of OSWAS."
However, it will not be possible for OSWAS to reach each and every Office of the State in a short time, he said.
Considering the need for digitization of file processing of the offices not covered under OSWAS, the State Government decided to implement e-Office developed by NIC.
CMGI was designated by the State Government to take up the task of implementing e-Office in all such Offices including State Universities, Autonomous Bodies, PSUs, Shri Rath stated.
In Odisha e-Office has been implemented in 964 Government offices, to operate office functions remotely.
Ashok Kumar Hotta from NIC, there are more than 100 offices in pipe line for implementation of e-Office at present.
It is worth mentioning here that e-office has been implemented in 1016 offices in Odisha till now. e-Office is a Mission Mode Project under the National e-Governance Programme of the Government and is developed by National Informatics Centre (NIC) and implemented by CMGI in Odisha with an objective to usher in more efficient, effective and transparent inter-Government and intra-Government transactions and processes.
This software is designed with an objective to abolish the movement of hard copies within an organization and integrate various unrelated activities within an organization. The software is based on open technologies and web-based platforms, which is user-friendly and easy-to-use.
The user can access the system using standard Internet browsers such as Internet Explorer or Netscape after necessary authentication. The complete system works with a centralized back-end database to store the necessary structured information, keyed in by the user.