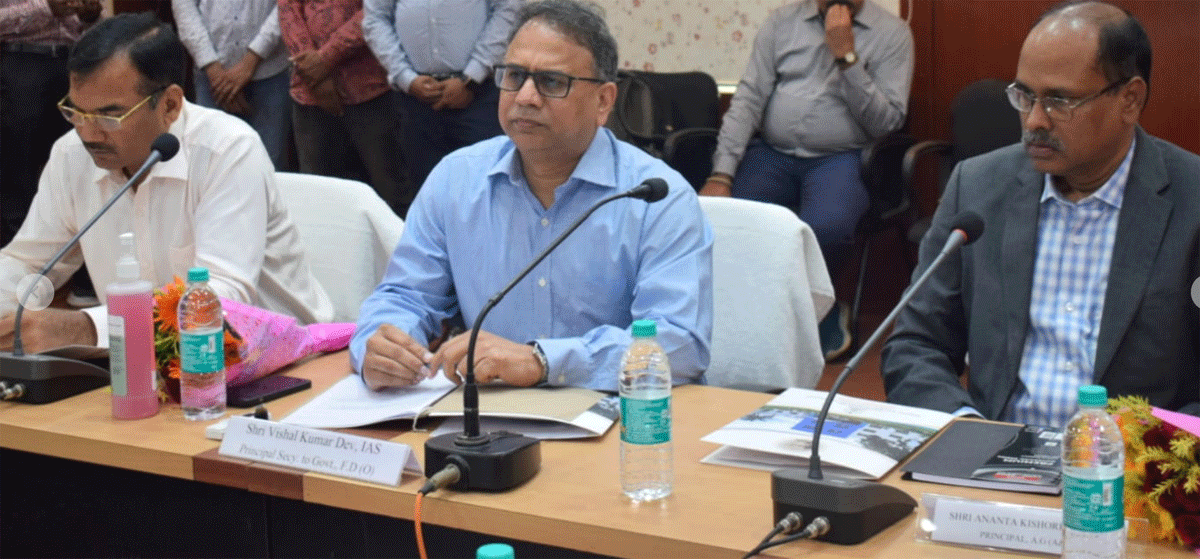 Bhubaneswar: Principal Secretary, Finance, Vishal Kumar Dev advised the Treasury Officers to apply Information Technology (IT) in their work to make it hassle-free and speedy.
Inaugurating the two-day annual conference of Treasury Officers here at Madhusudan Das Regional Academy Of Financial Management, Principal Secretary Mr.Dev said that the main objective of the conference was to solve various problems faced by the Treasury Officers while working on the online platform.
Mr.Dev harped on adoption of latest technology and utilization of the same to benefit the public.
The conference, which concluded on Friday, was jointly organized by the Principal Accountant General, Odisha and Department of Finance.
The Principal Secretary Finance asked concerned officials to provide all necessary training to the Treasury Officers so that they will not face any hardship in online work in coming days.
Principal Accountant General Ananta Kishore Behera said all the treasury works of the State Government and AG will be made paperless very soon.
Stating pension works of retired Government employees are being done within one month now, Mr.Behera said, "If the required documents of an employee can be sent to the AG four months before his/her retirement, the concerned employee can get all retirement benefits before the retirement."
Senior Deputy Accountant General Shreeraj Ashok welcomed the guests and participants.
Director, Treasuries and Inspection, Rupa Narayan Das presented details of the Training Program aimed to empower the officers with latest knowledge.
During the conference, Satyapriya Rath, Director, State Budget, Siddhartha Das, Director, Small Savings, Senior Accounts Officer, Prabir Samal, Assistant Accounts Officer, Bharti Mohapatra imparted training to the treasury officers on various problems they are facing in treasury and solutions for these issues.
All the District Treasury Officers and staff of the 30 districts attended the workshop. Saroj Satpathy from Directorate Treasuries, Secretary to the Principal AG Suchitra Bhatt, Assistant Accountants Officer, Ashok Mishra, Anand Bhatt, Kailash Panda and Krishnachandra Sahu addressed various sessions of the workshop.