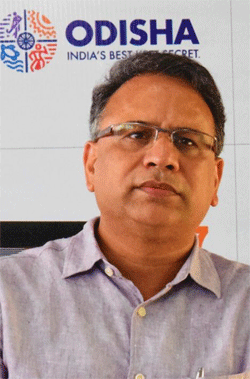 Bhubaneswar: With the passing of one month of new financial year. Principal Secretary Finance Vishal Kumar Dev has asked 27 Major Spending Departments to mandatorily prepare Online Outcome Budget for the year 2022-23 in BETA system.
Other Departments can also prepare an Online Outcome Budget for the year 2022-23 in the Budget Execution Technique Automation (BETA) system.
The prefilled input data like name of the schemes, sub schemes, budget outlays will be auto-populated in the online module in BETA system. Other information like objective of the scheme, output, output indicators, outcome, outcome indicators etc. are to be filled in by the stakeholder departments in the respective fields in the module, he said.
Besides, the information/data filled up by the Departments in the previous year 2022-23 have been made available in the module in BETA system for the year 2023-24 so as to ease the process and facilitate smooth up-dation of information, Dev said.
After filling up and up-dation of the required fields in BETA, the outcome budget report will be generated in a tabular form. The same is required to be sent by the department to the concerned Branch of Finance Department.
The Finance Department will provide necessary comments/suggestions, if any, on the report and return it back to the respective Administrative Departments through the system.
After Incorporation of above comments/suggestions, the departments shall send the report to the concerned Budget & Expenditure Branches of Finance Department with approval of the Secretary of the respective departments in the system for vetting.
The concerned Budget & Expenditure Branches of the Finance Department will vet the report with their views/suggestions, if any, and send it back to the Administrative Departments with approval of Secretary, Finance.
Then the Administrative Departments will approve the Outcome Budget document in BETA System after due incorporation of comments/suggestions of the Finance Department.
Once the respective Administrative Department approves the online Outcome Budget for the year 2023-24, department wise outcome budget reports will be available to them in the BETA System. The Finance Department will generate a single consolidated Outcome Budget report for the year 2023-24 in a tabular format.
The Administrative Departments have been asked to complete the exercise latest by 29th June, 2023.
The real value of the Outcome Budget lies in its utility as a policy tool to link allocation and disbursement of public funds with proper periodic monitoring of its outputs and outcomes.
The online monitoring module in BETA system will be updated for the year 2023-24 and the same shall be intimated to the Departments as well as other stakeholders later.
The Principal Secretary requested different Departments to issue necessary instructions to the FAs/AFAs (Nodal Officers) as well as the Budget Controlling Officers for timely formulation of Online Outcome Budget, 2023-24 in Budget Execution Technique Automation (BETA) System and its effective implementation.