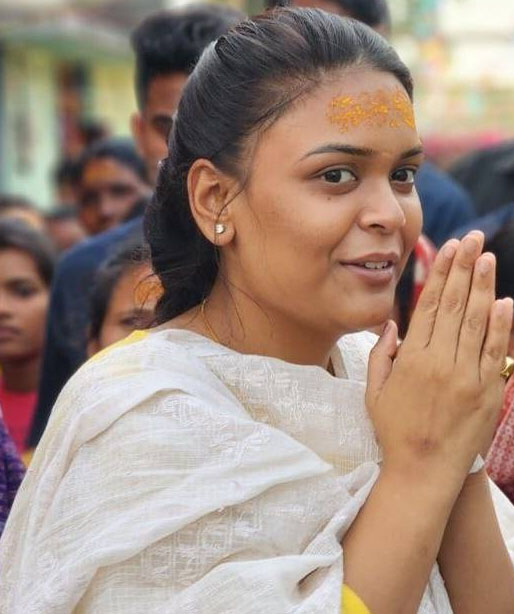 Bhubaneswar: Two days after winning the Jharsuguda Assembly by-poll with a thumping margin, Deepali Das took oath as a legislator of the Odisha Legislative Assembly on Monday.
As Speaker Bikram Keshari Arukha has recently resigned from his position, Deputy Speaker Rajanikanta Singh administered the oath of office to Dipali in the State Legislative Assembly here.
The newly elected legislator was accompanied by her family members. Two women ministers Rita Sahu and Pramila Mallick, Government Chief Whip Prasanta Muduli, BJD MLAs Pranab Balabantaray, Ananta Narayan Jena and Susant Rout were also present during the oath taking ceremony.
Speaking to media persons, Deepali said, "I will devote myself on the service of the people of Jharsuguda. Will work honestly for the development of my constituency and fulfil dreams of my father (Naba Kishore Das)."
It is worth mentioning here that Deepali Das along with her brother Vishal Das met the Chief Minister and Biju Janata Dal (BJD) Supremo at Naveen Niwas on Sunday evening and sought his blessings.
Dipali had won the seat with a margin of over 48,721votes defeating her nearest BJP rival Tankadhar Tripathy. Tarun Pandey of the Congress finished a distant third with only 4,496 votes, while losing the deposit.
According to the results announced by the Election Commission of India, Dipali got 1,07,198 votes while 58,477 votes polled BJP's Tripathy.
The byelection was held following the killing of Deepali's father and the then Health Minister Naba Kishore Das on January 29 this year.