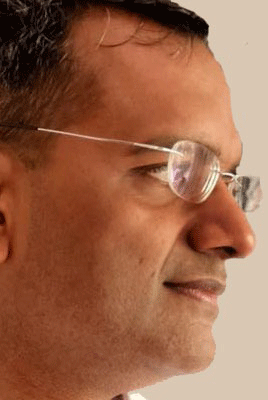 Puri: In an aim to ensure hassle-free darshan of Lord Jagannath and his siblings for the devotees visiting the Puri temple, the Shree Jagannatha Temple Administration (SJTA) has decided to open the temple from morning 5.30 AM for the devotees.
In an order, the SJTA Chief Administrator Dr Krishan Kumar said the devotees can enter the temple for the darshan of Lords from 5.30 AM to 9.30 PM on all days, when the temple is open for public darshan. As per earlier order, the temple remained open for devotees from 7 AM to 9 PM excluding two hours extension for some days of Kartik.
The Chhatisa Nijog meeting was held on December 10 under the chairmanship of SJTA Chief Administrator to approve the Niti Nirghanta for the Pahili Bhog of Mahaprabhu to be performed from 16 December,2021 to 13 January, 2022 along with Niti Nirghanta for Makara Sankranti and Debabhisheka Purnirna scheduled to be performed on 14 January , 2022 and 17 January, 2022 respectively in Shree Mandira. In the meeting, the new timing was approved, Dr Kumar said.
In view the large number of devotees visiting Shree Jagannatha Temple & a possible onset of the third wave of COVID-19 pandemic, a detailed discussion was held and a decision was taken to revise the Standard Operating Procedure (SOP), which will come into force from December 16, 2021.
As per the SOP, the devotees can enter the temple for the darshan of Lords from 05:30 AM to 09:30 PM on all days, when the temple is open for public darshan. However, the temple wig remain closed for darshan on December 31 and January1, 2022 (English New Year Day) in order to avoid any spike in transmission of COVID-19 on account of the large gathering that is anticipated on those days.
Further, the temple will also remain closed for public darshan on all Sundays to sanitise the temple premises.
Jaya Bijaya Dwar and Beherana Dwar remains closed for performance of special rituals like Banaka Lagi & Paita Lagi. As of now entry to temple for that period of time was prohibited under the SOP's issued earlier.
However, now onwards there will be no restrictions on entry of devotees to the temple complex for darshan of Parshva Devtas, to visit Anand Bazaar etc.
The SJTA chief said that during such times, though devotees will be able to go inside the temple, but they will not be able to have darshan of Lords till completion of such rituals
The above guidelines will be reviewed periodically and revised instructions will be issued from time to time to further facilitate darshan by devotees and also for management of COVID-19 pandemic, he added.