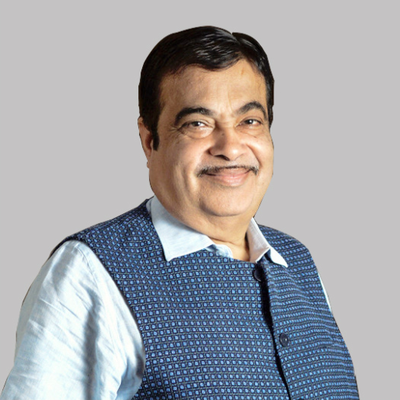 New Delhi: Union Minister for Road Transport and Highways Nitin Gadkari has approved Construction of 4 Lane Kesinga Road Over Bridge (ROB) in Kalahandi District of Odisha.
This is including land acquisition in lieu of the Level Crossing No RV-172 at Km 176 of NH-201 (presently NH-26) at Kesinga in Odisha with a budget outlay of Rs 324.09 Crores.
People of Kesinga were seen protesting the delay in construction of a ROB on NH-26 passing through the town. The project was stuck in a tussle between the Centre and State over, bearing land acquisition cost.
Citizens under the Kesinga Coordination Committee were also objecting the ongoing construction work for the third track. They said work on the third railway track in the Kesinga station will be allowed only after the RoB is constructed.
They alleged, due to heavy rail traffic on Vizianagaram-Raipur route, the railway level crossing at Kesinga remained closed for almost 12 hours a day. As a result, the vehicular traffic on NH-26 and inside Kesinga town is perennially affected.
Adding to the problem is the upcoming third railway line in Kesinga station after the construction of which, railway traffic would further increase and traffic on NH-26 will be paralysed.
ROB at Kesinga was sanctioned by the Ministry of Road Transport and Highways in March 2016 and Rs 205.7 crore was earmarked of which, land acquisition expenditure was fixed at Rs 6.76 crore.
Even after five years, the State Government could not begin work on it compelling the Centre to bear the cost overrun of land acquisition.
The State Government had also sought revalidation for RoB proposal at Kesinga be sanctioned at the earliest so that tender can be floated.
Now this is now approved by Union Ministry of Road Transport and Highways, thanks to Mr.Gadkari.
In a series of tweets the Minister informed Rehabilitation and upgradation from Km 170+700 to 234+567 (Design Ch.) to Two Lane with Paved Shoulders of NH 30 in Andhra Pradesh has been approved with budget outlay of Rs 388.70 Crores.
Rehabilitation & upgradation from 2 lane to 2/4 lane with paved shoulder of Mulakalacheruvu to Madanapalle section of NH-42 on EPC mode in Andhra Pradesh has been approved with a budget outlay of Rs 480.10 Crores.
Development of 23 project works of length 600.13 Km under CRIF scheme for FY 2021-22 in the State of Madhya Pradesh has been approved with a budget outlay of Rs 1814.90 Crores.