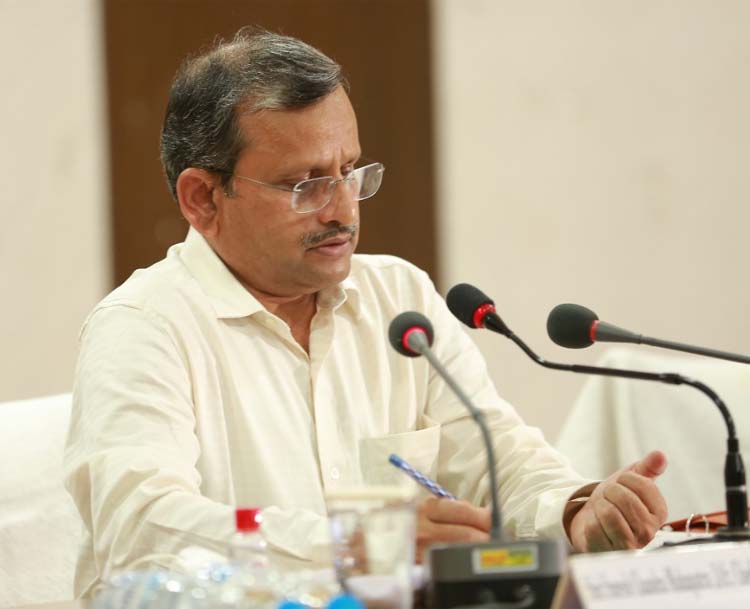 Bhubaneswar: Chief Secretary SC Mahapatra on Friday reviewed the arrangements made for conduct of the annual matriculation and Plus II examinations this year.    
The Chief Secretary has asked the SPs to take strong action against the people, who are sharing fake question papers of the board examinations in different social media.
The annual matriculation conducted by Board of Secondary Education (BSE) will commence from April 29 to continue till May 7 while the Plus II exam conducted by CHSE will start on April 28 and continue till May 31.
Mahapatra asked the SPs and collectors to give full support for safe transportation and storage of question papers at nodal centres and exam centres. He also directed to appoint a senior official for each cluster to supervise the management of examinations.
It was discussed in the meeting that enough police personnel will be deployed at the hubs where the question papers will be kept. Also, the question papers will be kept under 24-hour CCTV surveillance. And, effort will be made to restrict malpractices while strict action will be taken against people who would spread rumours regarding the examinations.
As per reports, this year 5, 85,730 candidates will appear for the Matric examinations in Odisha. Out of them 5, 71,909 students will appear for the High School Certificate exams, 4443 candidates will appear for the Madhyama exams and 9,378 candidates will appear for the Odisha State Open School. As many as 3540 exam centres and 315 Nodal Centres have been set up for the Matric exams.
Similarly, 3, 21,508 candidates will appear for the Plus II exams this year. Out of them, 2,13,432 candidates will appear for the Arts stream, 78,077 candidates will for science and 24,136 candidates will appear for commerce and 5,863 candidates for vocational education. The Plus II test will be conducted at 1133 exam centres while 202 nodal centres have been set up for this.