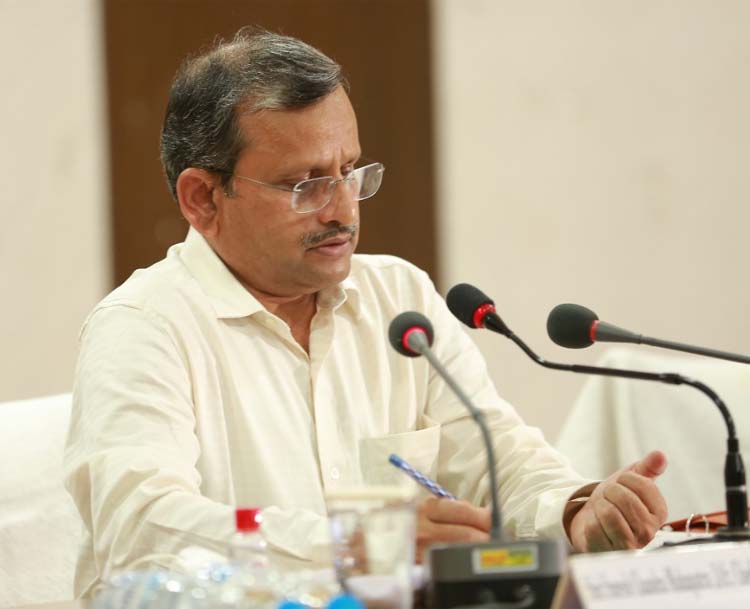 Bhubaneswar: Team Odisha Administration headed by Chief Secretary Suresh Chandra Mohapatra will attend the All Chief Secretaries Conclave to be held at Dhramshala in Himachal Pradesh on 16-17 June.
This is first of its' kind Conclave of Top Mandarins across the country to discuss the key issues in detailed manner.
The focus of the Conclave will be on key issues of Education, Urban Governance and Agriculture. Prime Minister Narendra Modi will address the Conference.
From Odisha, ACS Agriculture & farmers' Empowerment, Sanjeev Chopra, Principal Secretary School & Mass Education, Bishnupada Sethi and Principal Secretary Housing & Urban Development G Mathivathanan will attend the Conclave.
Principal Secretary School & Mass Education Bishnupada Sethi will make detailed presentation on the issue of Education in general and implementation of National Education Policy (NEP) in particular, said sources.
Prime Minister Narendra Modi will attend the Conclave of Chief Secretaries. Minister Personnel Jitendra Singh, Principal Secretary to PM P K Mishra, Cabinet Secretary Rajiv Gauba, NITI Aayog CEO Amitabh Kant, Union Secretary Personnel & Training, S Radha Chauhan and other Secretaries will attend the meet.
Chief Secretaries Conclave will deliberate on issues to ensure coordinated efforts of states.
Officials say that details of the schedule are being prepared by the Ministries concerned.
The Conclave will be more consultative in nature and to find out the challenges that the top officers face so that corrective measures can be taken.
Chief Secretaries Conclave gains importance considering that states governed by opposition parties have some or other issues with the Centre and in recent months, the differences have grown.
The Conclave is aimed to bring all Heads of State Administration is likely send a positive message when the Centre is trying to convince states to join the Centre's Flagship Initiatives.
While Odisha has earned both national and International recognition on Urban Governance, the achievements will be presented in the Chief Secretaries Conclave.
Similarly Agriculture sector in Odisha has caught the imagination of the Union Government as Prime Minister's pet project, 'Doubling Farmers' Income' has received boost in Odisha.
Union Secretary Agriculture, Manoj Ahuja, who will be attending the Conclave was Principal Secretary Agriculture and Farmers' Empowerment in Odisha and has been implementing various pro-farmer programs planned by Naveen Patnaik Government.
Odisha has been appreciated for 'Doubling Farmers' Income' in Fisheries and Animal Resources Development Sector.
Keeping with the idea of cooperative federalism, such a Conclave is being organized. It is like Annual Meet of DGPs.
Officials say NITI Aayog will be coordinating the Conclave, which is likely to help both the states and Centre discuss various ideas to make governance effective.