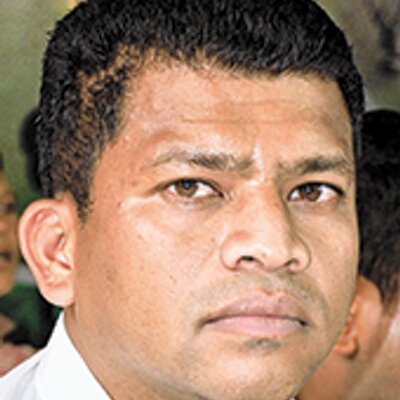 Jeypore: The Congress has able to win only one Lok Sabha seat of Koraput during last general election. Within just few months, a major crack has appeared in the Koraput Congress as two senior stalwarts of the party have engaged in a war of words before media openly.
When the Congress leadership is planning to tighten its belts for the upcoming rural polls, senior leaders Pradeep Majhi and Tara Prasad Bahinipati have openly indulging in verbal duels. This indicates that all is not well within the party unit.
Mr.Majhi hit out at the Jeypore MLA Bahinipati for questioning the leadership of Pradesh Congress Committee (PCC) President Niranjan Patnaik.
The MLA had slammed the PCC chief over the presence of former Congress MLA Kailash Kulesika on the dais during a press meeting by party MP from Koraput, Saptagiri Ulaka. Bahinipati said that he was extremely disappointed on not being informed about Kulesika's re-induction into the party fold.
Addressing a press conference today, PCC working president Majhi said, "Bahinipati's comment on the president of Odisha unit is unacceptable. Undivided Koraput is a tribal dominant region. No one can do politics ruling over them (the tribal people)."
"Who will be there in the party and who will not be decided by the party, not Bahinipati. Saptagiri Ulaka has been the only Congress MP who won the elections. Opposing him openly would not be tolerated by the State leadership," Mr.Majhi said.
The PCC in-charge Mr.Chellakumar will visit the state on August 31. He will be intimated about the issues, the Congress leader added.
On the other hand, Mr.Bahinipati countered Mr.Majhi saying, "I want to ask if the person is working for the tribal communities why he lost elections. He should be asked if I helped him in the elections or did not. Whatever quarrel is happening in the party in Koraput is due to him. I am openly saying this."
"The party men of the entire Odisha speak against Niranjan Patnaik and blame him for Congress' poor performance. I had told Patnaik is incapable of holding the post," Mr.Bahinipati fumed. "Before his (Majhi) joining the party, Congress had performed well in elections. I belong to the Congress family. Neither I am against Sonia Gandhi nor Chellakumar. I will welcome him (Chellakumar) and inform him about who speak against Sonia and Rahul Gandhi," the MLA said.