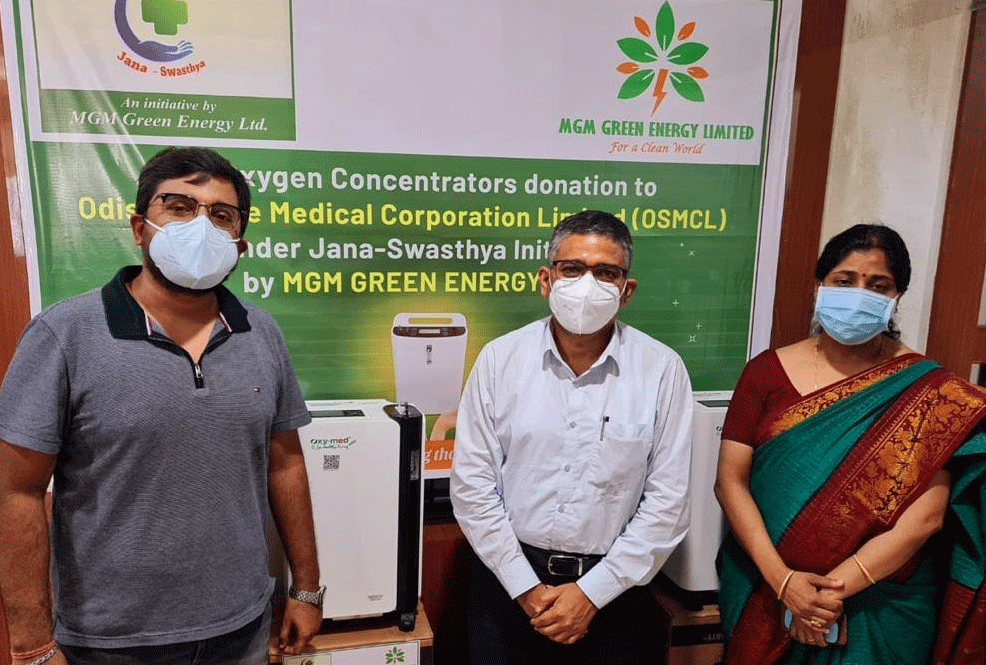 Bhubaneswar: Various Corporate Houses in Odisha have come in support of the State Government to strengthen its long fighting against Covid-19 pandemic.
Starting from big companies like NALCO, MCL to small industries have contributed immensely to the Chief Minister's Relief Fund (CMRF), donated critical care equipments and supported in building Covid hospital across the State.
When Chief Minister Naveen Patnaik gave a call for 'Mask Abhiyan' in last April, Odisha Stevedors Limited (OSL) Chairman Mahimananda Mishra organized mass distribution of masks and covered more than one lakh beneficiaries.
OSL as a responsible Corporate House is extending its all out support for handling Oxygen Cylinders from flight and oxygen concentrators from the ships, thanks to OSL Chief Mr.Mishra.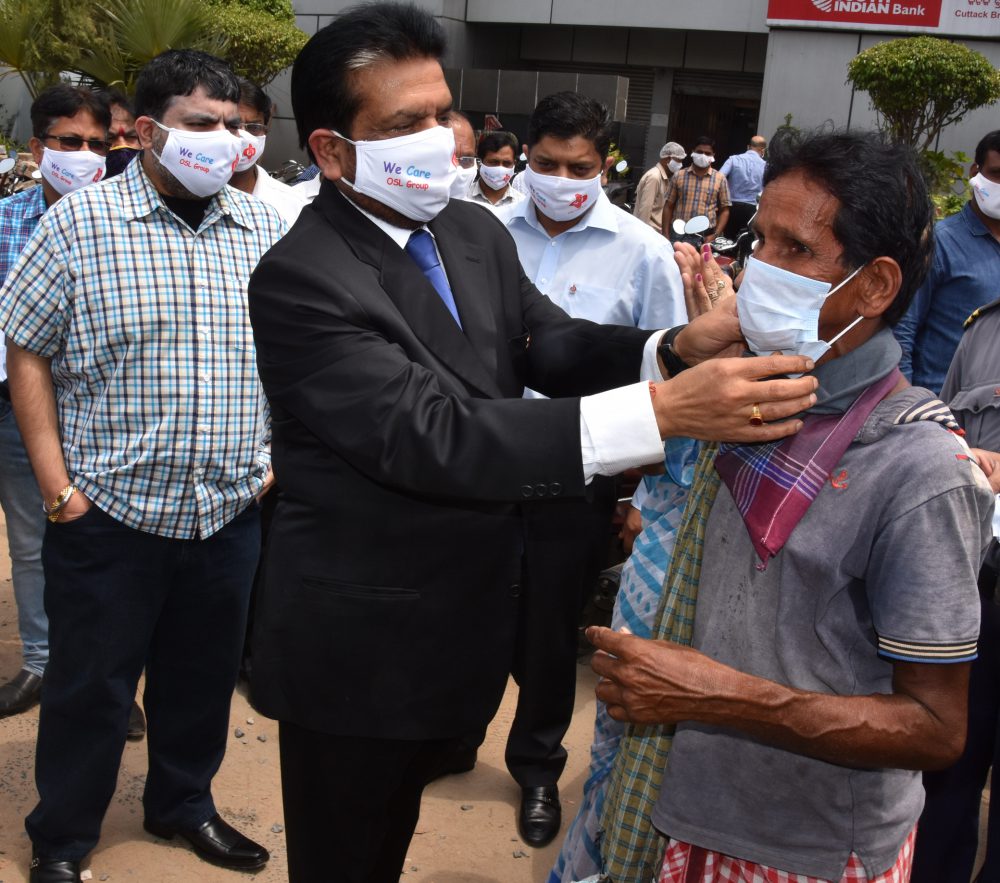 In 2020, when the State Government has started preparedness for the unprecedented Covid-19, two Public Sector Undertakings (PSUs)—Mahanadi Coalfield Ltd (MCL) and Odisha Mining Corporation (OMC) have helped to build two big stand along hospitals in Bhubaneswar.
Later, the two Public Sector Undertakings (PSU)s have helped in building Covid hospitals in other parts of the State.
Today, MGM Green has given 70 oxygen concentrators to the State Government while Infosys has given 70 oxygen concentrators. The ICICI Bank has given 50 oxygen concentrators and 3 ventilators.
Additional Chief Secretary, Health and Family Welfare, PK Mohapatra has received the critical equipments. Odisha State Medical Corporation Ltd (OSMCL) MD Yamini Sarangi along with senior officials of the corporate houses were present at the occasions.
The Health Department thanked the corporate outlets for the support during Covid-19 crisis.
The MGM Group earlier also donated Rs 1 crore to the Chief Minister's Relief Fund(CMRF) for Covid-19 free vaccination for the people of Odisha.
Company's Chairman Pankaj Lochan Mohanty and Director Saroj Ray handed over the cheque to Chief Secretary SC Mahapatra.
National Aluminum Company Limited (NALCO) had made a contribution of Rs 1.16 crore to Saheed Laxman Naik Hospital, Koraput for exclusive Covid Care Centre. It has also contributed towards a COVID Care Centre at ESI Hospital, Banarpal in Angul district incurring a monthly expenditure of about Rs 30 lakhs.
NALCO has supported the Health Department by Rs 1.16 crores for procurement of two ventilator ambulances, and has provided financial support to Bhubaneswar Municipality Corporation (BMC) for the purchase of digital X-ray machines.
MUVI, a company founded by an Odia entrepreneur has contributed Rs 2.50 lakh to the CMRF. The IT firm is headquartered in New York.