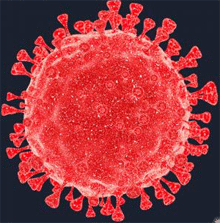 Odisha has confirmed more than 2.70 Lakh COVID-19 Positive Cases on 19 October.With 1,982 new COVID-19 cases, the tally in the State went up to 2,70,346.
According to Department of Health & Family Welfare with 17 fresh deaths the toll has risen to 1,152.
Of the 1,982 cases, 1,156 were reported from various quarantine centers and the rest detected during contact tracing, DoHFW official said.
Khurda district, of which State Capital Bhubaneswar is a part, recorded the maximum number of 300 new cases followed by Cuttack at 145 and Angul at 119.
Taking to Twitter, the DoHFW said, "Regret to inform the demise of seventeen #COVID19 positive patients while under treatment in hospitals."
03 Deaths each were registered in Khurda and Cuttack, and two each in Balangir, Jharsuguda and Sambalpur.
One each succumbed to the Virus in Nuapada, Mayurbhanj, Bargarh, Boudh and Jagatsinghpur.
Currently State has 22,304 active cases, while 2,46,837 people have so far recovered, the DoHFW official said.
Another 2738 COVID-19 patients have recovered in Odisha and discharged from hospitals on 19 October.
They included 399 from Khordha, 189 from Cuttack, 174 from Angul, 154 from Sundargarh, 114 from Balasore, 110 from Mayurbhanj, 109 from Puri, 107 from Sambalpur, 101 from Kalahandi, 100 from Bargarh, 95 from Jajpur, 95 from Kendrapara, 89 from Jagatsinghpur, 88 from Jharsuguda, 86 from Bolangir, 85 from Koraput, 69 from Malkangiri, 65 from Keonjhar, 63 each from Nabarangpur and Sonepur, 59 from Bhadrak, 46 from Nuapada, 43 from Kandhamal, 40 each from Dhenkanal and Nayagarh, 24 from Boudh, 20 from Rayagada, 18 from Ganjam, 17 from Deogarh, six from Gajapati and 70 from the State Pool.
At least 53 COVID-19 patients died in the state due to co- morbidities, Officials say.
Over 40.82 lakh sample tests have been conducted in the state, including 38,740 on 18 October.