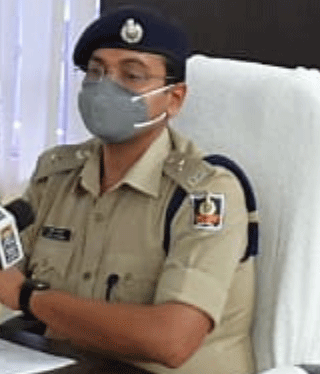 Phulbani: Security force personnel have busted a Maoist camp after an exchange of fire with the Maoists in a forest near Kumbhaharu village under Gochhapada police limits in Kandhamal district.
Huge quantity of arms and ammunition including a 303 Rifle, detonators and other articles seized from the camp.
Based on reliable input, an anti naxalite operation of a joint team of SOG and DVF Kandhamal was launched on June 20 near the Kumbhaharu village.
On the next day morning while the team was combing the area, Maoists did heavy firing from advantageous position. Police personnel immediately took cover and asked Maoists to surrender themselves, said Kandhamal SP Vinit Agarwal.
In order to save themselves, the police party fired in a controlled manner in self-defence. Taking the benefit of dense jungle and difficult terrain, naxals escaped from the spot, he said, adding further search operation is continuing in the forest area.
During the operation, the Police recovered one 303 rifle, ammunition, HD cartridge, 12 bore country made gun, radio, Maoist literature, detonator (electric), stitching machine, battery, Maoist uniform, solar plate, solar convertor, walky-talky charger, medicine, etc from the camp.