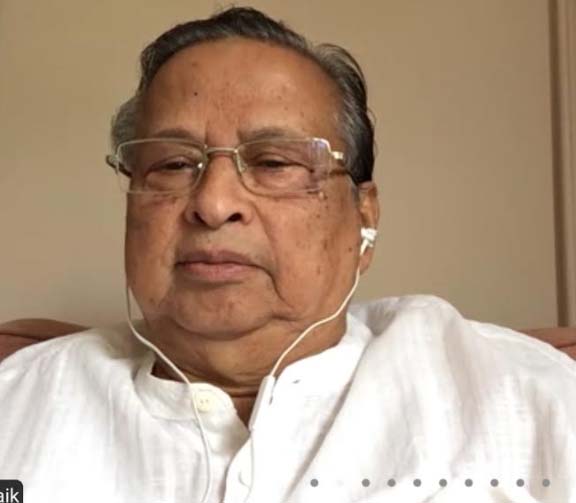 Bhubaneswar: Pradesh Congress on Thursday urged Chief Minister Naveen Patnaik to convene an all-party meeting to discuss the pandemic situation in State.
OPCC President Niranjan Patnaik in his letter to CM said that this is the first truly global pandemic and the miseries that it has brought is unimaginable.
"Not a day goes by when people do not hear of someone known to them dying. In fact, no longer anyone is looking at government statistics. This is the time for society to come together above political and other differences," he wrote.
He said while government has the ultimate responsibility to lead the efforts, all other sections of society must be heard, asked to contribute and broad consensus evolved.
The OPCC Chief said that during the first wave of Covid-19 pandemic he had requested for an all-party meeting to discuss the strategy to combat the COVID-19 pandemic and has not received any response from the State government.
However, he said that he has learnt from the media that Speaker Odisha Legislative Assembly had called a meeting to take MLAs into confidence and the Chief Minister had also participated in that meeting.
But, most of the political parties were not invited and who soever were called were not present in the meeting, Patnaik said adding, "Therefore, it is difficult for me to characterise the meeting truly as an all-party meeting."
The OPCC President said he got a feeling that the meeting was merely conducted as a formality to pay lip service to the imperative of broad consultation, consensus building and mobilization of society to fight this pandemic.
"Like many other initiatives in today's political culture, this was one more for the camera," he rued.
Mr.Patnaik said the State is now being battered by the second wave and not having been able to vaccinate a large swathe of our population, we can have multiple waves.
He said the pandemic has spread to rural and remote areas with poor health infrastructure. Therefore, we are looking at uncertain future.
"Even if late, I would request you once again, to convene an all-party meeting urgently and also to invite prominent Civil Society representatives to this meeting in an effort to build societal grit," he said while assuring, "We should all come together and do our best."