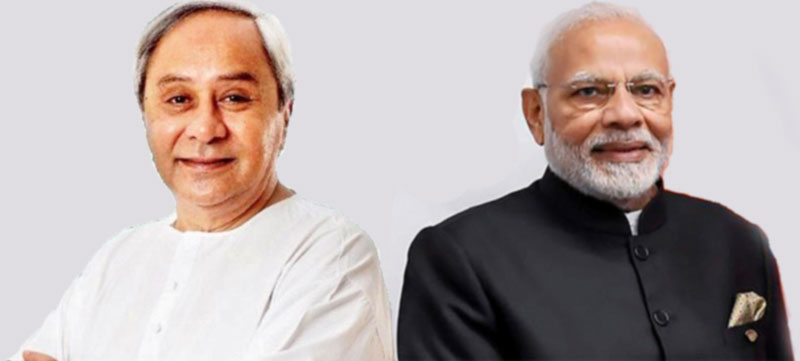 Bhubaneswar: Chief Minister Naveen Patnaik spoke to Prime Minister Narendra Modi this morning over phone and briefed him about the latest situation, particularly on treatment of the rail accident victims.
The Chief Minister assured that all possible steps have been taken to save the lives of injured passengers in different hospitals of Odisha, CMO said in a statement.
The doctors, medical students are doing their best to save lives. Doctors, students and common people are coming forward to donate blood for the injured persons, it said.
Saying that we follow a policy that underlines 'Every Life is Precious,' Shri Patnaik said that starting from the rescue operation to carrying injured to hospitals, making arrangements for treatment, we are leaving no stone unturned to save lives.
Detailing about the latest situation, he said that as many as 1175 patients are admitted in various hospitals, out of which 793 discharged. Most of the injured patients are in stable condition, he added.
Currently 382 passengers are now undergoing treatment in various government and private hospitals, the CM informed the PM.
The Prime Minister thanked the Chief Minister, Odisha government for the prompt and efficient action during the crisis. The Centre is ready to provide any kind of assistance if required, he said.
Shri Modi also praised the people of Odisha for the kind of support and timely help in this hour of crisis.
"I commend each and every person belonging to the teams of railways, NDRF, ODRAF, local authorities, police, fire service, volunteers and others who are working tirelessly on the ground and strengthening the rescue ops. Proud of their dedication," Shri Modi said in a tweet.
The courage and compassion shown by the people of our nation in the face of adversity is truly inspiring. As soon as the train mishap took place in Odisha, people immersed themselves in assisting rescue ops. Several people lined up to donate blood, the PM said.
The Chief Minister also announced an ex-gratia of Rs 5 lakh for the victims of the Bahanaga train tragedy. The assistance will be given from Chief Minister's Relief Fund (CMRF).
He also announced Rs 1 lakh assistance for those who sustained serious injuries in the mishap.
The Chief Minister has also conveyed his deep sympathy to the bereaved families and wishes speedy recovery of the injured.
Nearly 300 people died and over 1100 were left injured after Chennai-bound Coromandel Express and Howrah bound SMVP-Howrah Superfast Express were involved in a major accident near the Bahanaga Bazar railway station in Odisha's Balasore on Friday evening.