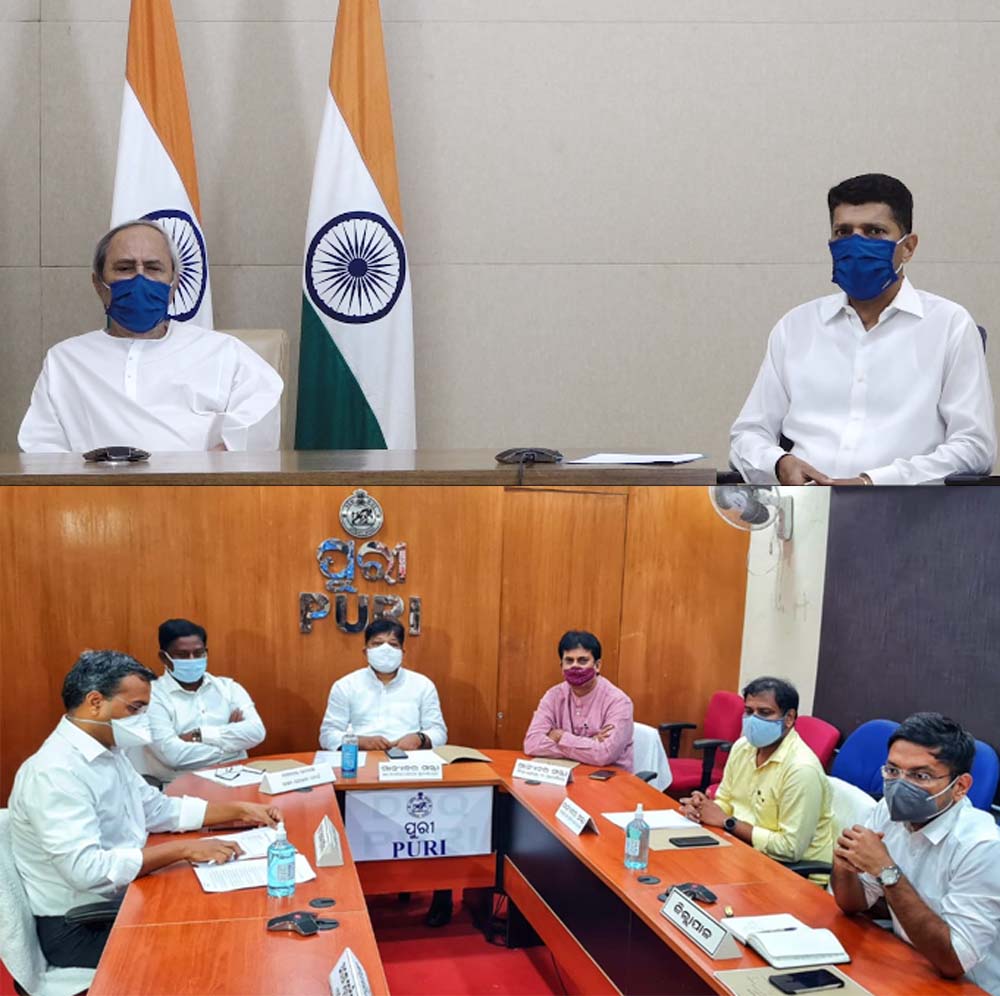 Puri: Chief Minister Naveen Patnaik Wednesday cautioned the people about the Covid-19 Pandemic during the upcoming Annual Chariot Festival of the Trinity in Puri.
Reviewing the preparations for the world famous Rath Jatra on 12 July, he said like in the previous year, the festival of Lord Jagannath and his siblings is going to be held in an extraordinary situation.
"Kalia Thakur will be seen all over the world on television and social media. So the Lord's rituals needs to be completed on time. In addition, the Covid rule must be followed properly during the rituals," he said.
The Chief Minister said that although the second wave of Covid was decreasing, the danger was not over yet.
"I pray Mahaprabhu for a happy ending to the Rath Jatra this year," Patnaik added while complementing everyone concerned for the successful conduct of the festival last year.
Notably, the preparations for the festival is in the final stages.
Joining the meeting, Health and Family Welfare Minister Nabkishore Das said that special arrangements have been made for health care during the rath yatra.
"All tests are in place for the service and all relevant officials, including the Covid test, vaccination, First Aid centers, Ambulances, medical aid posts and the Puri General Hospital," he said.
Law Minister Pratap Jena said he hopes the Rath Jatra would end this year without any problems.
"All security measures have been taken by the police administration at the meeting," he said.
Chief Administrator of Shree Jagannath Temple Administration Dr Krishan Kumar informed about all the arrangements made for the Rath Jatra.
Chief Secretary Suresh Mahapatra, Development Commissioner PK Jena, Puri Collector Samarth Verma and senior officials attended the review which was coordinated by Chief Minister's Secretary 5-T VK Pandian.