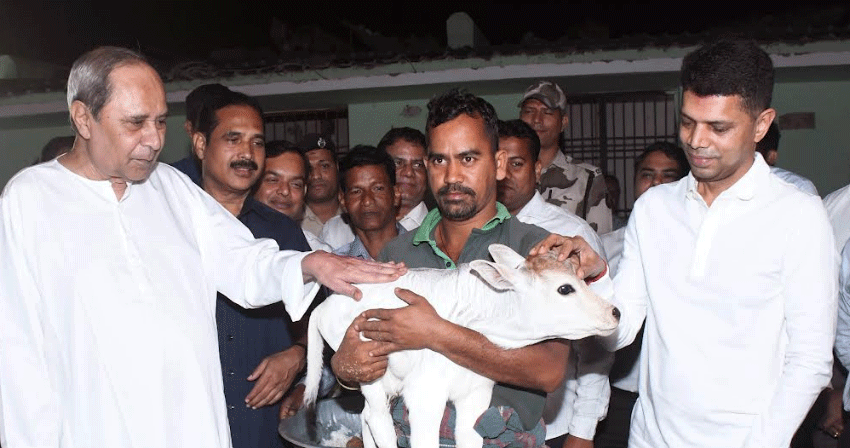 Bhubaneswar: Chief Minister Naveen Patnaik Saturday visited the Goshala under Bhubaneswar Metropolitan Corporation in Jamukoli area of Jatni and saw the arrangements for cattle.
He advised the staff to take proper care of the cows sheltered in the Goshala. Secretary to CM V K Pandian graced the occasion.
He looked around the various arrangements for the cows, the food being given and also fed fruits and vegetables to some cows.
The Chief Minister christened a calf as Krishna.
Notably, the Goshala was set up in Jamukoli in 2018 on 5.5 acre land by the Bhubaneswar Municipal Corporation. It has been proposed to expand it to 20.5 acre.
The Goshala at present provides shelter to 906 cows. The bull herds of the city are mainly kept here.
Susanta Rout, MLA North, former MLA and Municipal Commissioner V A Kulange were present during the CM's visit.