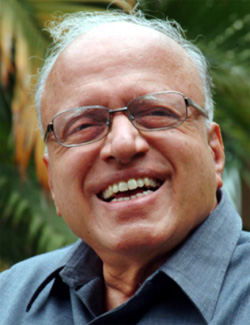 Bhubaneswar: Chief Minister Naveen Patnaik has condoled the death of eminent agricultural scientist Dr MS Swaminathan.
Renowned agricultural scientist Dr. Swaminathan, also popularly known as the Father of Green Revolution, has passed away at the age of 98 due to age-related health issues.
The ace agricultural scientist is survived by his wife Mina and their three daughters– Soumya, Madhura, and Nitya.
In a message, the CM said, " I am deeply saddened by the passing away of eminent scientist Dr. MS Swaminathan. Popularly known as the Father of Green Revolution in India, Dr Swaminathan was instrumental in revolutionizing the farm sector in India, and catapulted the turnaround of farmers' condition. All through his life, he had worked for the empowerment of farmers through technology, and advocated for appropriate public policy for farmers."
Remembering his strong association with Odisha, the Chief Minister said that he started his early days of research in Odisha, and was always available to help farmers of the state in every possible manner. His foundation is closely associated in improving farming activities in tribal areas of Odisha. His death created a huge void in the field of agricultural science.
The CM has wished peace and tranquility for the departed soul and conveyed his deep sympathies for the bereaved family members.