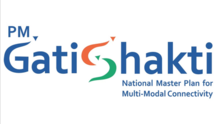 New Delhi: In the 56th Network Planning Group meeting under PM GatiShakti reviewed One Greenfield Railway Line project is located in Odisha.
The Railway Line passes through the districts of Ganjam, Nayagarh, Khandhamal, Boudh, Sambalpur and Angul districts.
It will connect the industrial and mineral clusters of western Odisha with the East Coast port. Additionally, the industrial clusters in eastern Chhattisgarh will also get a shorter Port connectivity with the East Coast.
This railway line is expected to bring overall socio-economic development in the tribal belts of Kandhamal and Boudh districts and will open up opportunities for new industrial corridors along the proposed line.
PM Gatishakti reviewed six project proposals, including four projects of Ministry of Road Transport and Highways (MoRTH) and two projects of Ministry of Railways (MoR) with the total project cost of about Rs. 52,000 Crore were assessed.
The 56th NPG meeting was held on 27 September under the chairpersonship of Special Secretary, Logistics, Department for Promotion of Industry and Internal Trade (DPIIT), Sumita Dawra at Yashobhoomi Convention Center in New Delhi.
This takes the total number of projects assessed by NPG to 112 with a total value of about Rs 11.53 Lakh Crore, since the launch of PM GatiShakti approach.
MoRTH presented four road projects worth about Rs. 45000 Crore to NPG and demonstrated adherence to GatiShakti principles.
During the meeting, two Railway project proposals with a total project cost of about Rs. 6700 Crore were also assessed. During the meeting, NPG acknowledged that these projects will benefit a number of aspirational districts and tribal districts by opening the door for industrial development.
The meeting saw active participation from senior officials of member Departments and Ministries, viz. Ministry of Road Transport and Highways, Ministry of Civil Aviation, Ministry of Railways, Ministry of Ports, Shipping and Waterways, Ministry of Power, Ministry of New and Renewable Energy, Department of Telecommunications and NITI Aayog.
Discussions during the meeting highlighted the benefits of using PM GatiShakti National Master Plan (NMP) portal in project planning, and how experience shows the NMP portal was effective in cost as well as time saving in project planning. Planning through digital surveys is revolutionizing the infrastructure planning process that is resulting in the reduction of time taken for DPR preparation, easy visualization of intersections of the planned project with forests/economic zones/archeological sites/social nodes etc. It also helps in route and alignment optimization and effective last/first mile connectivity planning to major social as well as economic zones in project area, it was noted.
Further, these projects are well integrated with other modes of transportation and thus will promote multi-modality.
Area Development Approach in project planning was the focus of the NPG during evaluation of projects from GatiShakti point of view, with an objective to ensure overall socio-economic upliftment of the region.
The importance of embracing PM GatiShakti guidelines to facilitate the seamless integration of diverse transportation modes and encourage multimodal connectivity was seen in all the projects considered, with benefits for both economic and social development.