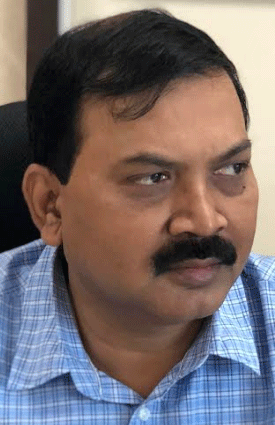 Bhubaneswar: Following reopening of Class –X and XII, the School and Mass Education Principal Secretary Satyabrata Sahu on Thursday directed concern officials to reopen Class-IX for classroom teaching from August 16 with strict adherence to Covid-19 protocols.
Mr.Sahu has written a letter to the Director of Secondary Education and the President of Board of Secondary Education (BSE) for reopening of the schools for students of Class- IX for the academic session 2021-22.
"The Government has been pleased to allow reopening of schools in respect of Class-IX of Government, Government Aided and Private Educational Institutions coming under the jurisdiction of S&ME Department and are supposed to appear the Examinations under BSE, Odisha, CBSE and ICSE and other Boards recognized by Government of Odisha w.e.f, August 16," Mr.Sahu said.
The teaching hour for Class-IX students will be from 9 AM to 12.30 PM all days excluding Sundays and public holidays, he said.
"The students are allowed to attend the classes either on online mode or offline mode in consultation with their parents. Attendance is not mandatory for students in offline mode," the Principal Secretary said.
Mr.Sahu also asked to reopen the school hostels for the Class-IX students from August 16, 2021
He further directed the officials to strictly follow the earlier Standard Operating Procedures (SoPs) issued for reopening of the schools and hostels for Class-IX students.
However, the guidelines issued by the Health & Family Welfare Department and SRC-cum-ACS (DM) from time to time will be followed strictly, he said.
Besides, all the stakeholders have to follow Covid appropriate behaviour scrupulously, Mr.Sahu added.
All education officials are directed to keep school premises clean and follow Covid-19 guidelines including use of thermal scanning, mask and hand sanitization in the schools.
Mr.Sahu has already announced that the Department is going to adopt continuous and comprehensive evaluation (CCE) by the Board of Secondary Education (BSE) for the Class IX and Class X students for the first time. Students and their parents should take this process seriously as these examinations will help the board to publish the results of the students, he had appealed.
The Department has planned to conduct four formative assessments and two summative assessments. These examinations will be conducted by the class teacher or subject teachers by September second week, November first week, January second week and March second week.
The schools have been reopened for the Class X and Class XII students from July 26 following improvement in the Covid-19 situation in the State. Later the classes of Class XI students will commence from September 15, sources said.