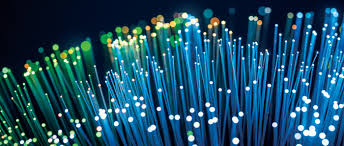 New Delhi: As many as 5894 Gram Panchayats of Odisha have been connected with optical fibre cable to provide broadband connectivity under BharatNet project.
This was informed by Minister of State (MoS) for Communications Devusinh Chauhan in Rajya Sabha today.
BharatNet project is being implemented in a phased manner to provide broadband connectivity to all Gram Panchayats (GPs) in the country.
As on July 9, 2021, a total number of 1,57,919 GPs have been made service ready in the country, out of which 1,53,836 GPs are connected on Optical Fibre Cable (OFC) Media in the country.
In Odisha, 5894 out of 6817 GPs have been made service ready with OFC, Chauhan said.
Highest 502 GPs of Ganjam district have been connected with optical fibre while only 30 Panchayats of Malkangiri have been provided with internet connectivity in the State, as per the MoS reply.
Similarly, 409 GPs of Mayurbhanj, 356 GPs of Cuttack, 356 GPs of Balasore, 296 GPs of Keonjhar, 289 of Jajpur, 279 GPs of Sundargarh 276 GPs of Bolangir and 274 GPs of Kalahandi district have been provided with broadband internet connectivity.
The number of GPs in others districts covered under the BharatNet project are—Angul (204), Bargarh (177), Bhadrak (215), Boudh (65), Deogarh (63), Dhenkanal (206), Gajapati (136), Jagatsinghpur (202), Jharsuguda (67), Kandhamal (176), Kendrapara (236), Khurda (178), Koraput (193), Malkangiri (30), Nabarangpur (191), Nayagarh (183), Nuapada (115), Puri (240), Rayagada (144), Sambalpur (62) and Sonepur (87).
The implementation of the Phase-I (revised work front) is almost completed, as 1,18,649 GPs have been made service ready out of the targeted 1,20,392 GPs. The Phase-II is under implementation and 39,270 GPs have been made service ready. The scope of BharatNet has been recently extended upto all inhabited villages beyond GPs with the target of completion by August, 2023, the Union Minister informed