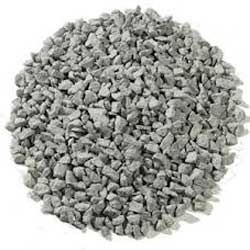 While demand for steel is on rise, acute shortage of Chrome Ore is posing serious problem for the Industries and value addition industries are left high and dry. 
And as prices of Chrome Ore are soaring high, Steel Making Industries are left in a panic mode. Similar is the situation for Ferro Chrome Producers.
Chrome Ore is a scarce mineral with 99 Percent deposit of the country is in Odisha.
Chrome Ore is a critical raw material for production of Ferro Chrome, which is essential for Stainless Steel making.While Ferro Chrome producers are heavily dependent on Merchant Mines, limited availability of Chrome Ore has forces the hike to a 15month high and spot prices are expected to increase more due to short supply.
While in Odisha, the State PSU, Odisha Mining Corporation (OMC) and Tata Steel Mining are the major producers of Chrome Ore, production has hampered due to heavy rains and poor availability of man power due to Novel Corona Virus(COVID-19) Pandemic.Three working mines, Kamarda, Saruabil and Sukinda have been recently auctioned to Tata Steel Mining.In fact, OMC and Tata Steel are the only major merchant miners in Odisha to sell chrome ore in the domestic market.Due to Lock Down and related restrictions there was limited availability of labors for which production in the mines were affected.
Production at both the Chrome Ore producers are not picking up and shortage is felt in a big way in the market.Chrome ore shortfall has resulted in lower Ferro Chrome production at a time when demand from stainless steel industry began to increase.
Stainless Steel Makers started to gradually ramp up production after lockdown restrictions were eased in the country, resulting in higher demand on the spot market, insiders pointed out.
Prices during recent monthly e-auction by State PSU have increased and this has made Ferro Chrome Industries unviable, those depend on merchant miners.
While Ministry of Steel is targeting to raise India's steel production to 300 Million Ton Level by 2030-3, Odisha will play a major role in this regard.
However, shortage of Chrome Ore coupled with Iron Ore shortage will come as a major hurdle in this regard.Under this backdrop, Industries have requested the State Government to look into the matter seriously so that situation will improve.State Government will have to ensure more production of the ore and selling it inside the country so that domestic users will be benefitted and Steel production target will be achieved.