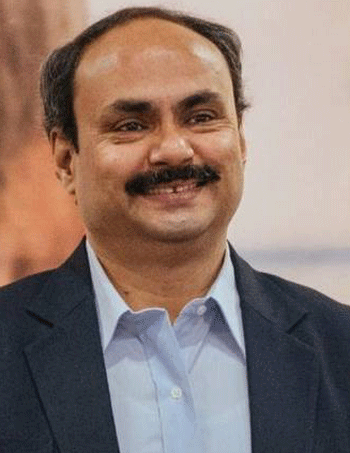 Bhubaneswar: The enormous potential is leading Odisha to be the Chemical Capital of Eastern India. And to bridge the gap between Industries and research institutes, the Industrial Promotion & Investment Corporation of Odisha Limited (IPICOL) has partnered with the prestigious Indian Chemical Engineering Congress (CHEMCON) – 2021, an annual event of the Indian Institute of Chemical Engineers (IIChE).
Hemant Sharma, Principal Secretary, Industries said that "we are very happy that this conference is happening in Odisha. New technologies and findings in the chemical industry will immensely help Odisha's rapidly growing mineral, chemical and plastic sector".
Infact, mineral resources of Odisha form a very important constituent of India's mineral wealth. Odisha's rich mineral reserves comprise 28% Iron, 59% Bauxite, 98% Chromite, and 24% Coal of India's total deposits apart from other valuable minerals. Also, almost all the entire Nickel and Platinum Group of Elements (PGE) deposits of the country are available in the state of Odisha.
Odisha is pushing forward in Chemical Refining, Petrochemical, and Fertilizer Sectors. Paradeep port city of Odisha has the world's largest Phosphate Fertilizer Plant by IFFCO and a 15-MMTPA of Petroleum Refinery by the Indian Oil Corporation which is leading to a petrochemical complex there. Besides, a Beach Sand Mineral Separation plant operates at Chatrapur near the port city of Gopalpur while a Coal Gasification Plant owned by Jindal Steel and Power is operative at Angul. Dhamra is coming up with an LNG terminal having the potential for Natural Gas Based Petrochemical Complex.
Suddhasatwa Basu, LOC Chairman, CHEMCON and Director, CSIR-IMMT said that Odisha's contribution to the chemical sector is significant compared to other states and stands a chance to be the chemical hub of the country. Keeping the sustainable use of chemicals and minerals in mind, this year's theme of the congress is "Sustainable Utilisation of Resources for Chemical & Mineral Sectors".
He added that CSIR-Institute of Minerals and Materials Technology (IMMT) will also release a white paper in collaboration with all the academia on how to make Odisha a chemical hub and how research institutes can contribute to the Odisha growth.
This year, the hybrid mode event is being organized by the IIChE-Bhubaneswar Regional Centre and CSIR-IMMT Bhubaneswar are organizing in association with the Institute of Chemical Technology-IndianOil Odisha Campus, Bhubaneswar during 26-30 December 2021.