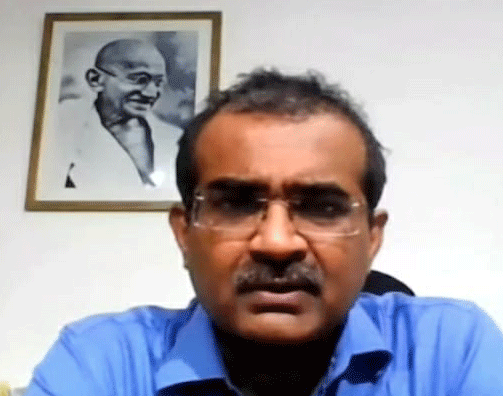 Bhubaneswar: Grievance redressal mechanism is the core of the Digital Media Ethics Code-2021 and has been framed as a citizen centric regulation for the benefit of the common man, said Vikram Sahay, Joint Secretary, Ministry of Information and Broadcasting.
He was addressing a virtual workshop today with the representatives of media, academicians, researchers and the students of Journalism from Odisha, North Eastern States and West Bengal. The Workshop was organised by Press Information Bureau(PIB).
 Highlighting the key features of the rules related to Digital News Publishers and OTT Platforms of Digital Media Ethics Code-2021, Shri Sahay said that its framing was very much necessary due to the large number of grievances, representations from elected representatives, Supreme Court and High Court cases and also opinions in Media.
The aim was also to create an institutional mechanism for grievance redressal as the government is receiving large number of such grievances and this new code will ensure a proper grievance redressal system, he said.
Addressing the concerns of the Digital Media publishers with regard to adhering to the Code of Ethics, Shri Sahay said that the code of ethics are identically the same norms which are presently applicable to traditional Media and also instead of joining the existing national regulatory bodies, they can come together to make new self-regulatory bodies.
Talking about the registration process of Digital Media, Shri Sahay said that no registration is needed for online news portals. However, furnishing of basic information regarding the publisher in prescribed form is mandatory in order to have the required database with the government.
 Shri Sahay said that Digital Media publishers are expected to adhere to the Code of Ethics, furnish information to the Ministry in requisite format as early as possible, and constitute self regulating body.
S N Pradhan Additional Director General, North east Zone welcomed the gathering and highlighted the salient features of the Digital Media Ethics Code-2021.
Without depriving the common mass from the benefits of the Digital Media platforms, Ministry of Information and Broadcasting has formulated these ethics code just to guide the fast emerging media platforms, he said.
Rajinder Chaudhry, Additional director General (Odhisha Region) extended the vote of thanks and gave the closing remarks.
Shri Chaudhry said that the grievance redressal mechanism will highly benefit the common people.
Around 300 participants representing Online Media, OTT platforms, Academicians, Journalism Students, media persons of the states of North east, Odhisha and West Bengal and the officials of Ministry of Information and Broadcasting attended the virtual interaction.
In the Question-answer session issues ranging from curbing of fake news, authenticity of content, censorship for social media contents were discussed in the Workshop.
Hiramoni Das, Field Exhibition Officer and Gopajit Das, Media and Communication Officer, Guwahati moderated the workshop