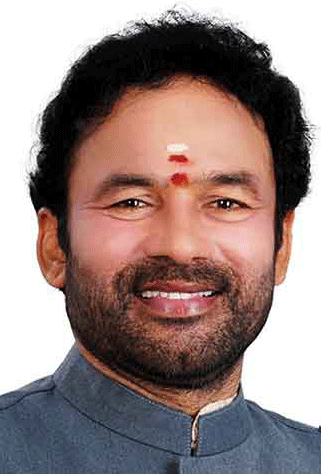 New Delhi: The Union Government has sanctioned Rs 126.97 crore for the development of tourism infrastructures in Odisha under various schemes, Union Tourism Minister G. Kishan Reddy told Rajya Sabha on Thursday.
While replying to a question of BJD MP Bhaskar Rao Nekkanti, Minister Mr.Reddy said there is a substantial tourism potential in the State of Odisha.
The Ministry of Tourism, under its Scheme of Swadesh Darshan and National Mission on Pilgrimage Rejuvenation and Spiritual Heritage Augmentation Drive (PRASHAD) provides financial assistance to State Governments, Union Territory and Central Agencies etc. for development of tourism infrastructure in the country.
The Centre has sanctioned Rs 70.82 crore for development of Coastal Circuit comprising Gopalpur, Barkul, Satapada and Tampara in the year 2016-17, he said.
Similarly, Rs 50 crore has been sanctioned for infrastructure development at Puri, Shree Jagannath Dham- Ramachandi – Prachi River front at Deuli under PRASHAD scheme during the year 2014-15.
The projects under the schemes are identified for development in consultation with the State Government and are sanctioned subject to availability of funds, submission of suitable detailed project reports, adherence to scheme guidelines and utilization of funds released earlier, Reddy said.
Under Assistance to Central Agencies for Tourism Infrastructure Development, the Ministry of Tourism has sanctioned development of tourist amenities at 22 identified railway stations on 50:50 cost sharing basis with the Ministry of Railways, out of which the project at Puri Railway Station has been completed. An amount of Rs 6.15 crore has been sanctioned for this project, he further stated.
However, the Centre has not sanctioned any further fund for development tourism after 2016-17.
Informing about steps taken by the Government of India to promote tourism in Odisha, the Union Minister said his Ministry promotes India in a holistic manner, including Odisha.
As part of its on-going activities, it releases global print, electronic and online media campaigns in important and potential markets overseas, under the 'Incredible India' brand line, to promote various tourism destinations and products of the country, through its scheme of Domestic Promotion and Publicity including Hospitality (DPPH) and Overseas Promotion and Publicity including Market Development assistance (OPMD), he pointed out.
Promotions are also regularly undertaken through the website (www.incredibleindia.org) and the Social Media accounts of the Ministry, he added