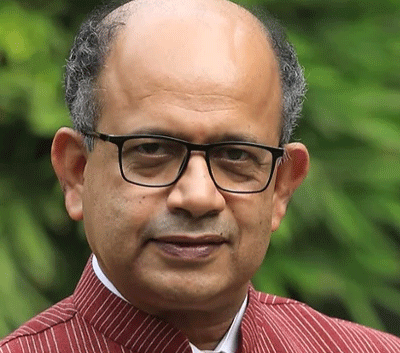 New Delhi: Senior BJD leader and MP Amar Patnaik has made a special mention in the Rajya Sabha today demanding establishment of AIIMS in Sundargarh.
In his special mention statement, Mr.Patnaik said he has adopted Sundergarh District under the MPLAD scheme and have decided to pursue the demand of the people.
Sundargarh is the second-largest district of Odisha and has 50.7% tribal-population which is also the second highest tribal-population district in the State. The SCs also constitute a significant proportion of the district population, he said.
Even, he said, the majority farmers of the district are small farmers with a nominal average operational holding of 0.59 ha.
The lawmaker said with the ongoing health pandemic and Omicron wave, necessary investment and infrastructural projects must be undertaken to provide quality tertiary healthcare to this vulnerable population.
"Taking cognizance of the situation and the lack of adequate medical infrastructure in the district, the Chief Minister in a letter wrote to the Centre for establishing AIIMS at Sundargarh in November 2020 and has raised the same demand many times later," he mentioned.
To facilitate its early establishment the already available infrastructure at Sundargarh can be utilised for setting up of the AIIMS, he pointed out.
As part of a CSR initiative, an MOU has been signed between the Odisha Government and NTPC to establish a medical college and hospital. The construction of the project has been completed and the equipment procurement process is underway.
Patnaik further informed that the hospital is designed for 500 beds and the college will be adequate enough to have 100 MBBS students. Additionally, the location will be suitable for setting up AIIMS as it is easily accessible through road, railway and air.
Therefore, he demanded establishment of AIIMS in Sundargarh as it will also promote public health awareness and medical education in the backward area of Western Odisha.
On February 5, while replying to a written question of Sundergarh MP (BJP) Jual Oram, the Union Minister of State (MoS) for Health, Bharat Pravin Pawar had indirectly turned down the demand.
In his reply, Mr.Pawar said, "The Government has plans to set up AIIMS in each State in a phased manner. As far as Odisha is concerned, AIIMS at Bhubaneswar has already been set up."
Meanwhile, the Odisha Government is taking all necessary steps to start functioning of the proposed medical college and hospital at Sundargarh from next academic session 2022-23, official sources said