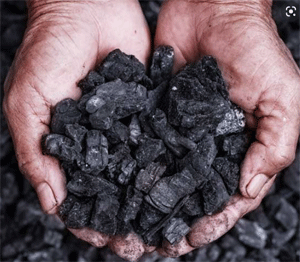 New Delhi: The Union Government once again made it clear that it is not going to increase the coal royalty, for which the Odisha Government is fighting for a long period.
Union Coal and Mines Minister Prahlad Joshi has informed this in the Rajya Sabha on Monday in a reply to a question raised by senior BJD MP Prasanna Acharya.
For the revision of the rates of royalty on coal & lignite, the Centre had constituted a Study Group on 21 July, 2014 for the purpose of examining the issue of revision of present royalty rates on coal and lignite, Joshi said.
"The Study Group decides the formula after considering various factors. The Study Group had submitted its report suggesting no change in the rates of royalty. The suggestion of the Study Group was accepted by the Government," the Union Minister said.
Odisha Government has received Rs 1855.11 crore from coal royalty during Financial Year 2020-21, he informed.
Presently, the rate of royalty on coal is 14% (except the state of West Bengal). In case of West Bengal Royalty rates are fixed and range from Rs 7 to Rs 2.5 per Tonne. The royalty was last revised on May 10, 2012.
The Union Minister has also informed Mr.Acharya that there is no mandatory provision in the Act to revise the rates of royalty every three years.
"The proviso of Section 9(3) of the Mines and Mineral (Development and Regulation) Act, 1957, provides that the Central Government may, by notification in the official Gazette, amend the second schedule (which specifies rates of royalty) so as to enhance or reduce the rate at which royalty shall be payable in respect of any mineral with effect from such date as may be specified in the notification, provided that the Central Government shall not enhance the rate of royalty in respect of any mineral more than once during any period of three year," he said quoting the provision of existing Act.
The BJD Government has been fighting for revision of coal royalty since the Modi Government came to power.
However, it is yet again rejected by the Centre. Last December 2020, Chief Minister Naveen Patnaik during a virtual meeting with Mr.Joshi had made a strong plea for revision of royalty for coal and non-coal minerals.
Prior to that, Patnaik had written a letter to Centre and the then Chief Secretary Asit Tripathy had also raised the demand before the Coal Ministry.
The BJD MPs have also raised the issue in Parliament on various occasions.
However, the Centre is not in a mood to raise coal royalty for which Mineral Rich Odisha is losing crores of rupees, while it is facing problem of pollution and other environmental hazards, pointed out the senior BJD MP.