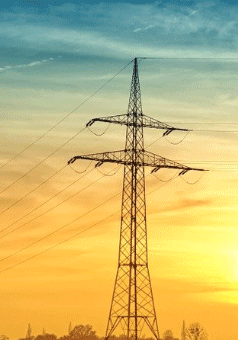 Bhubaneswar: With the mercury started soaring in Odisha, the State Government has asked all the Departments for conservation of energy during the summer season.  
With the onset of summer, electricity demand is expected to increase. The ever-increasing demand for electricity calls for action on energy efficiency & energy conservation, ACS Energy N B Dhal said.
The ACS has suggested a slew of energy saving measures needs to be adopted by all Government offices.
He advised the Department to maintain the air conditioner (AC) temperature at 25 degrees Celsius. The air conditioner is one of the major energy consumption equipment in office premises. Therefore, setting the temperature at 25 degrees Celsius vis- a vis 22 will help in saving energy by 10-15 per cent, Dhal pointed out.
The Department heads were advised to save electricity by opening up the blinds on sunny days to light their offices using natural light. So that there will be no need to turn on the lights during day time.
The Departments were further asked to ensure that electronic devices like computer, printer, scanner and other lighting equipment are switched off at the end of the day.
ACS Energy also advised to install motion sensors to control lighting. Installing motion sensors to control lighting will ensure that the lights are automatically switched off when no one is in the office chamber, conference room, toilet etc., he stated.
He also suggested the Departments use energy efficient appliances to significantly reduce power consumption & bring down the monthly energy charges. Sources said the energy efficient equipment can save energy in the range of 30 to 90 percent.
With 38 degrees Celsius, Bhubaneswar city on Tuesday recorded the highest maximum temperature of the year in the State. As per the prediction of different weather agencies, the temperature will remain a little high this year compared to last year.