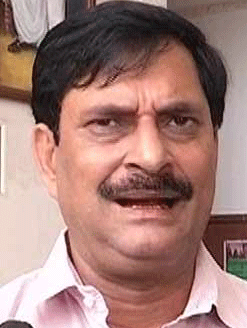 Bhubaneswar: To provide better infrastructure and facilities to students in Government-run High Schools, the State Government has transformed 4536 High Schools and made an expenditure of Rs. 2319.36 Crore under the High School Transformation (HST) Programme.
This was informed by School & Mass Education Minister Samir Ranjan Dash in the Assembly on Wednesday.
As of now, 8864 numbers of High Schools have been taken up to be transformed under 5T High School Transformation (HST) in all districts of Odisha, Dash said.
Till date Rs. 2319.36 crore has already been spent for this work in the first and second phase of 5T transformation of High Schools. In the third phase, another Rs. 967.95 crore will be spent for transformation of 2336 Schools, for which work is going on, he said.
As per the written statement submitted by the Minister in the House, in the first two phases, transformation of 3051 High Schools was done with a fund of Rs 1428.36 crore from State's own resources and Corporate Social Responsibility (CSR). The State Government has received a CSR fund of Rs 476.12 crore and it has allocated (2X grant) Rs 952.24 crore from its own resources for the development of the schools.
Remaining 1485 High Schools have been transformed with a funding of Rs 891 crore from Odisha Mineral Bearing Area Development Corporation (OMBADC) and District Mineral Foundation (DMF).
Similarly, under the third phase of HST Programme, 2065 High School have been taken up in 23 districts with funding of Rs 805.35 crore from State's own resources while Rs 162.6 crore has been allocated (Rs 60 lakh per school) for transformation of 271 schools with funding from OMBADC and DMF, Shri Dash said.  
The 5T-High School Transformation Programme is a unique initiative that not only aims at providing new aspirations but also open new horizons for the high school students of Odisha.
The initiative envisages to make classroom teaching adapt to technological advances by not restricting it to only chalk & board but making the classroom environment interactive by tapping into students' interests.
The High School Transformation Programme is being implemented in phases. In the first phase, a total of 1075 High Schools across the State have been transformed and equipped with new smart classrooms, well-developed e-libraries, state-of-the-art laboratory-cum-interactive science centers, advanced sports infrastructure and child-friendly campuses.
After the initial success of the programme, the State Government has transformed 3461 High Schools by giving the funds in the second phase and transformation of 2336 high schools is being taken up in the third phase.
The State Government is planning to transform all the Government High Schools to 5T Transformed High School in a phase-wise manner.