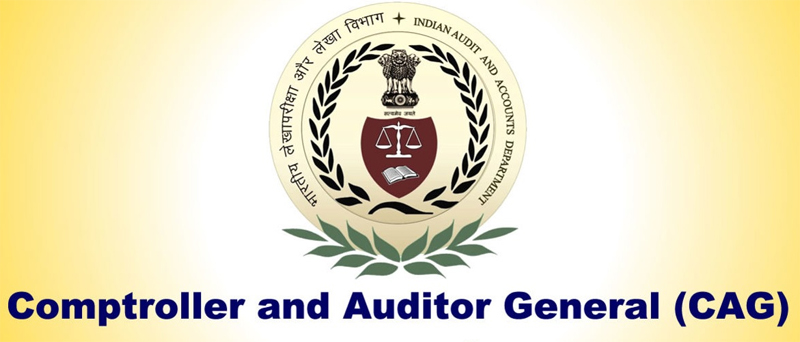 The Comptroller and Auditor General of India (CAG) has lauded the State's fiscal management on spending for priority sectors.
In its latest report on State finance, the CAG said, "Total expenditure relative to GSDP in Odisha was better than the general category States. Odisha fared favourably in its focus on development expenditure, social services expenditure, economic services expenditure and capital expenditure vis-à-vis general category States."
The State, however, lagged behind general category States in the area of Education and Healthcare Expenditure. The State should augment its expenditure on Education and Healthcare as envisaged in National Education Policy 2019 (6 percent of GSDP) and National Health Policy, 2017 (2.5 per cent of GSDP), it said.
Financial assistance to the tune of Rs 28,465 crore was provided by the State Government to local bodies and other institutions by way of grants and loans in 2019-20. The grants had increased by Rs 2,508 crore (9.66 per cent) from Rs 25,957 crore in 2018-19 to Rs 28,465 crore in 2019-20, the CAG said.
This increase was mainly due to increase in assistance to Rural Local Bodies (Rs 1,192 crore), educational institutions (Rs 595 crore), Urban Local Bodies (Rs 454 crore) and other institutions (Rs 1,739 crore) which was partly set off by decrease in Development Agencies (Rs 1,472 crore).
However, the State Government's capital expenditure has slowed down during 2019-20 fiscal year. During the year, the capital expenditure was Rs 20,277 crore, which was nearly 83.37 per cent of Budget Estimate (Rs 24,323 crore), it said.
It decreased both in terms of absolute numbers as well as percentage of the total expenditure over 2018-19. Capex relative to total expenditure (Rs 1,20,673 crore) and GSDP (Rs 5,33,822 crore) during 2019-20 decreased to 16.80 per cent and 3.80 per cent respectively, which was 21.35 per cent and 4.74 per cent in 2018-19.
"High capital expenditure is considered essential for achieving faster economic growth as it goes into asset creation. However, higher growth of revenue expenditure as compared to lower growth of revenue receipts resulted in lower revenue surplus," the Top Auditor said.
The State Government in its Medium Term Fiscal Plan (MTFP) for 2007-08, had aimed at rationalization of general subsidies and reduction at a rate of 10 per cent per annum beginning 2005-06.
On the contrary, subsidies have increased and during the years 2015-20, general subsidy increased from Rs 2,581 crore to Rs 3,366 crore.
Subsidies for Department of Co-operation (Rs 1,344 crore) which accounted for 39.93 per cent of the total subsidies, increased by Rs 159 crore as compared to previous year due to increase in subsidy under Pradhan Mantri Fasal Bima Yojana and interest subsidy / subvention to the co-operative banks for providing crop loan.
Subsidies for the Department of Food Supplies & Consumer Welfare increased by Rs 107 crore due to increase in subsidies under the Public Distribution System (PDS), the CAG Report said.