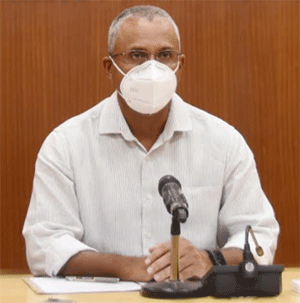 The State Cabinet on Wednesday approved the decisions taken by the Empowered Group Of Ministers (EGoM) on 2 September , 2020 and other decisions taken by the Health & Family Welfare Department for curb and prevention of COVID-19 in the State.
Chief Secretary Asit Kumar Tripathy said that the    pandemic has created a huge public health crisis across the World and the State Government has initiated various measures to contain the epidemic, including COVID-19 Regulations -2020, exercising the power conferred under sections 2 and 3 of the Epidemic Diseases Act, 1897.
The EGoM under the Chairmanship of Minister Finance & Excise was constituted to take stock of the emerging situation, take all necessary decisions for prevention and containment of COVID-19 and approve all emergent procurement after due examination of the necessities, urgency and justification of such procurement.
The EGoM met ten times from 17 March to 2 September CS said.
Cabinet approved framing of Odisha Pharmacist Service (Methods of Recruitment, Conditions of Service) Amendment Rules, 2020 and Amendment    of   Odisha    Medical    &    Health    Services    (Method    of Recruitment and Conditions of Service) Rules, 2017 among other things.