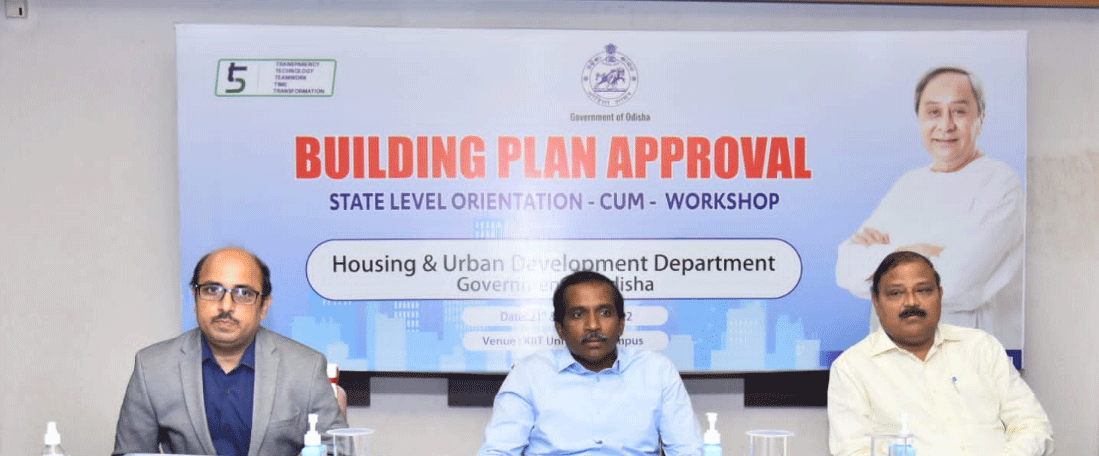 Bhubaneswar: Principal Secretary Housing & Urban Development, G Mathivathnan has emphasized on transparent and efficient delivery of planning services to ensure satisfaction of citizens and to ensure ease of doing business by generous use of technology.
He also sensitized the participants on "Mo Sarkar" in which the feedback of citizens are collected through direct interaction and advised everyone to rise up to the occasion and deliver the services effectively.
Addressing a two days long Workshop of Municipal Engineers on approval of Building Plan Mr.Mathivathnan said the 74th Constitution Amendment Act provides for delegation of the Town Planning functions to the ULBs.
Keeping with the spirit of these Amendments, Government of Odisha in H & UD Department has already delegated Town Planning functions to 5 Municipal Corporations. It has been decided to delegate Town Planning function to all the ULBs of the state shortly.
This will not only be in conformity with the Constitutional Provisions but will have multiple benefits for the urban denizens. In order to augment the capacity of the ULBs, this two days Orientation-cum-Workshop for the Nodal Engineers of ULBs has been organised. The program will focus on the statutory and technical issues involved in approving building plans and regulating unplanned growth of the Urban Areas.
Director, Municipal Administration Sangramjit Naik termed the initiative as timely , which is inspired by the vision of Chief Minister in sync with maxim of 5T.
He praised the ULBs for providing diverse services to the citizens of Urban Odisha and expressed his confidence on proper delivery of Town Planning functions in the ULBs. He also mentioned that it is a great responsibility and ULBs must be diligent to ensure that the quality of service is not compromised and no one is harassed by the employees of ULBs.
Additional Secretary, Sushant Mishra explained the statutory, functional and operational aspects of the Town Planning Services. He also informed that the online building plan system under "SUJOG" has been developed to enable the citizens to apply for building plan approvals and avail such services in a completely web enabled and computerised environment. Necessary amendments in the Acts and Rules have been made to standardise the processes involved in Building Plan Approval and to make the practices uniform throughout the State and proposed a hearty vote of thanks.
Among others academicians like Prof. S.S Ray, Director, School of Architecture and Planning, KIIT University , R.K Nayak, Head and Dean, Architecture Department, Sri Sri University , senior planning officials of the State Government, i.e. Director, Town Planning, Planning Members of BDA and CDA and city planners of BMC also participated.