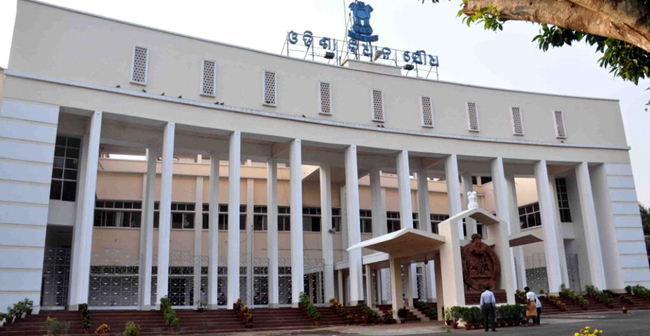 Bhubaneswar : The Budget session of Odisha Legislative Assembly (OLA) will start from 21 February and continue till 6 April.
The Assembly Secretariat has notified the schedule for the Budget Session on Thursday.
The session will start with the address of Governor Ganeshi Lal on 21 February and motion of thanks on Governor's speech will be moved on the same day. Further discussion on the Governor's address will be held on 22-23 February .
Finance Minister Niranjan Pujari will present the budget for the year 2023-24 on 24 February, while general discussion on the budget will start from 27 February. The Appropriation Bill will be laid before the House on 31 March.
There will be a gap from 2 March to 9 March during the session. There will be no business on all second & fourth Saturdays and Sundays.
Besides, the Assembly will not conduct any business on 30 March (Shree Ram Navami) and 1 April (Utkal Diwas).
According to sources, the State Government has decided to a full-flagged annual budget with a hike of about 15-20 per cent than the previous year's budget.
The size of the State Annual Budget for 2023-24 is likely to touch Rs.2.40 Lakh Crore mark.
According to financial analysts as a percentage of GSDP, the size of the Budget has remained within the range of 20% – 25% with minor inter-year variations.
As per the latest IMF projection, the world economy is expected to grow 3.2% this year, before slowing further to a 2.7% in 2023.
In the case of Odisha, the economy is projected to register higher growth of about 8% in 2022-23 as well as in 2023-24.
Analysts pointed out that the Budget formulation is now based on the micro-economic outlook and the fiscal framework envisaged in the fiscal responsibility legislation with an objective to counter the deficit bias and maintain a sustainable fiscal position.
It also takes into account implications of key public policy decisions and factors in the risks to public finances. Thus, maintenance of fiscal sustainability is the primary concern of the budget formulation process.
The debt stock is expected to remain well within the FRBM prescribed limit of 25% of GSDP in the medium term. Odisha's overall fiscal outlook remains stable over the medium term, officials say.